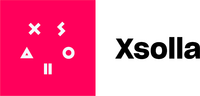 Backend Developer (Go/PHP)

at Xsolla
🇺🇸

United States

›

North Carolina

›

Raleigh
(Posted Mar 17 2022)
Please mention that you found the job at Golangprojects.com
Apply now!
About the company
Xsolla's video game business engine helps game developers and publishers operate more efficiently and sell more games. Serving only the video game industry, Xsolla caters to businesses from indie to enterprise, with solutions that solve the complexities of distribution, marketing, and monetization so developers, publishers, and platform partners. Our goal is to increase your audience, sales and revenue.
Headquartered in Los Angeles, with offices worldwide, Xsolla operates as a merchant and seller of record for major gaming entities like Valve, Twitch, Ubisoft, Epic Games, and PUBG Corporation.
Do they allow remote work?
Remote work is possible, see the description below for more information.
Salary
$75 - $95k USD
Job description
We are hiring Backend Developers to join our team at Xsolla! The ideal candidate will be responsible for designing, building and improving our existing web-based application codebase to current best practices and test-driven standards. The chosen candidate will be expected to provide guidance to the rest of the engineering team in the form of project estimates and peer code review.
Although we are currently working from home, this is not a permanently remote position. This role will start as remote, but will become a hybrid position once our new office space is ready to occupy (targeting late summer 2022).
CORE JOB FUNCTIONS/RESPONSIBILITIES:
Add new functionality to existing products
Implement feature requests for our key partners
Create internal operational tools for products
Collaborate closely with engineers and other product team members
Take operational responsibility for the services that are owned by your team
Drive impactful technical decisions
EDUCATION/KNOWLEDGE/SKILLS:
Required:
Minimum of 3 years experience working in programming or information technology
Provable proficiency in Go programming including Go templating, common frameworks, and tools
Professional knowledge interacting and developing RESTful APIs
Professional knowledge of SQL and MySQL/PostgreSQL database
Professional knowledge of queues like Redis, RabbitMQ, K8s
Knowledge in Google Cloud Platform technologies (CloudSQL, PubSub and Cloud Run) or with any other cloud provider
Familiarity with modern software architecture patterns (DDD, Clean Architecture, etc)
Solid knowledge of security when it comes to developing web applications
Experience with microservice architecture
Experience working with Agile SCRUM based teams
Preferred:
Knowledge in PHP 7+
YOU SHOULD APPLY IF:
You have deep appreciation of Test Driven Development methodologies
You want to build amazing software without sacrificing quality
You are hungry to solve difficult problems
You want to have input into the overall development of the software
You want to work with a team that strives to follow best practices
You are collaborative, willing to teach and learn from others
You are fun and expect to work with other fun people
BENEFITS:
Salary commensurate with experience
Generous Health Benefits (Medical/Dental/Vision)
HSA
FSA
Matching 401K
Generous FTO policy
Personal advancement opportunities - as a global company growing every year, there are often opportunities for internal advancement and training
Fun, collaborative team! Supportive working environment, No crunch culture!
In addition to submitting an application, please complete our Go developer challenge here: https://forms.gle/g1zKmHbM9AvwHz9Y8. Your application will not be considered until you have completed this challenge.
ABOUT XSOLLA:
Xsolla is the video game commerce company, powered by its Transaction Engine and Business Engine, that helps developers and publishers market, sell, connect and optimize their games globally. Serving only the video game industry, the Xsolla Transaction Engine powers the full suite of cloud-based tools to promote and monetize projects, while Xsolla Business Engine provides clients with the roadmap to maximize those tools, and connect them with industry partnerships to expand their business. The two work seamlessly together -- for businesses of all sizes, from indie to enterprise -- to solve the complexities of distribution, marketing and monetization so they can increase their audience, sales and revenue. Headquartered in Los Angeles, with offices worldwide, Xsolla operates as a merchant and seller of record for major gaming entities like Valve, Twitch, Roblox, Ubisoft, Epic Games and KRAFTON. For more information, please visit www.xsolla.com.
Xsolla is an equal opportunity employer and does not discriminate based on the following: Race, color, Ancestry, national origin, Religion, creed, Age, Disability, mental and physical, Sex, gender (including pregnancy, childbirth, breastfeeding or related medical conditions), Sexual orientation, Gender identity, gender expression, Medical condition, Genetic information, Marital status, Military and veteran status, and any other terms deemed by the State of California.
PHYSICAL DEMANDS:
The physical demands for this position are sits, stands, bends, lifts, and moves intermittently during working hours. These physical requirements may be accomplished with or without reasonable accommodations.
The duties of this position may change from time to time so the individual and organization can achieve their results. This job description is intended to describe the general level of work being performed. It is not intended to be all-inclusive.
Xsolla takes your privacy very seriously, and will not sell or externally distribute any data received during the hiring process. For more information related to GDPR or CCPA please reach out to careers@xsolla.com.
Longevity Opportunity Vision Enjoy the game!
Please mention that you found the job at Golangprojects.com
Apply now!