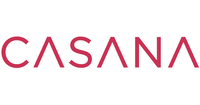 Technical Lead for Go backend team (freelance)

at Casana GmbH
Remote

› 🇪🇺 100% remote position (in European timezone)
(Posted Feb 21 2022)
About the company
At Casana, we are working with some of Germany's fastest-growing start-ups, such as Xentral, McMakler and Enpal. Our projects are focused on offering cutting edge solutions, delivering real impact, and solving core problems for our clients.
Working as part of Casana's freelancer community unlocks a thriving network of like-minded, ambitious, and talented software developers. Our empowering culture focuses on fostering the career trajectory of all our members, from providing top-class opportunities with our clients to expanding your impact via networking with a global community.
Salary
Up to 600 EUR per day (depending on your experience)
Job description
Dear freelancers,
We are looking for a freelance Technical Lead to manage the Go backend team of our client, a fast-growing online real estate company.
The client has a large engineering team (~70 employees) and we are looking for an interim Technical Lead who can manage the Go backend team. The team consists of both full-time employees as well as freelancers. This is an exciting opportunity to be part of a well-known German scale-up. As technical lead, you will have a meaningful impact on one of their core products.
Key data:
- Start: immediately
- Duration: 4 months, possibility of extension
- Working model: Remote
- Working language: English
- Availability: 40 hours per week, online during Berlin working hours
Responsibilities:
- Delegating work and assigning priorities to team members
- Collaborating with team members to identify and help fix technical problems
- Code reviews, coaching and mentoring
- Hands-on coding when needed
- Having fun and creating a great team atmosphere
Requirements:
- Empathic team player with strong people and communication skills
- Minimum 6 years of experience as a software engineer
- Experience managing a team as Technical Lead / Architect / Senior Engineer
- Experience with Go and a strong understanding of distributed architecture and microservices
- Experience with Node.js, Salesforce, and Kafka would be a strong bonus