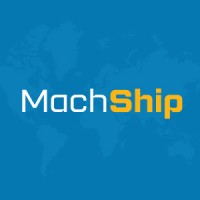 Senior Golang Developer

at MachShip
🇦🇺

Australia

›

Melbourne
(Posted Jan 28 2022)
Do they allow remote work?
Remote work is possible, see the description below for more information.
Salary
120000AUD - 180000AUD
Job description
We are looking for both intermediate and senior Go developers who will be able to bring both their experience and knowledge into the team but most importantly, their passion and exuberance for development to the product.
Here at MachShip, we're disrupting the freight industry and building the world's premier cloud based Freight Management System. Our core product is a SaaS application using a containerised, micro-service based architecture hosted within Kubernetes. We are heavily invested in both our development team and the latest technology.
We are a young Australian Company with a team of 14 developers that is looking for Go developers to join our team. We cultivate personal development and team work here at MachShip. You would be joining a team and contributing to the team's agile sprints and working together to reach the sprint goals and deliverables. Our office is based in Richmond, Melbourne, however, our development team also works remotely throughout the country if that suits them.
We have several core systems written in Go and are currently building exciting, new greenfield projects in Go that will help our platform scale. In this role you will be one of the key developers of the product working with our stakeholders to create some truly ground breaking applications.
Core skills:
- An absolute passion for working with the latest and greatest tech and a voice that wants to be heard
- 1-3+ years experience developing in Go
- Experience working in the web space with a variety of APIs (REST, GRPC, GraphQL, etc)
- Previous experience with GitHub and Continuous Integration
- Great comprehension and communication skills
Our ideal candidate would be:
- Someone that enjoys problem solving and analysis. They are always striving to build the best solution possible
- Someone who can think for themselves and keep the customer in mind when building new features
- A developer that can take a development task from concept, design, development, testing and through to deployment
- We're looking to hire for this position in our growing team very quickly, so don't wait - if you feel you are the right person for this job, please apply via the link
Being a member of the MachShip team you will:
- Be part of an agile, innovating and energetic team that prioritises pushing the boundaries and working with the latest technologies. We have daily stand-ups, fortnightly sprints and work within an agile environment
- Develop your skill set with the latest frameworks including Kubernetes, GraphQL, Kafka, Temporal.io and Cloud infrastructure.
- Work alongside amazing developers who are also at the top of their field. We value your opinion and all voices are considered when building our product.
- We want you to be the best you can be. We have monthly one on ones and work with you to reach both your personal and professional career goals.
- Have the potential to contribute during work hours to the open source projects that we utilise, many of them written in Go.
- Be encouraged to share ideas and have a critical input into the development process.