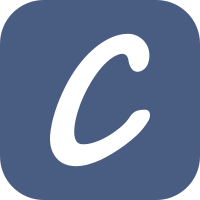 GO PROGRAMMERS WITH PASSION TO CODE - JOIN OUR MISSSION & SEASONED TEAM!! (REMOTE FOR CALIFORNIA COMPANY)

at CYZA
Remote

› Worldwide, 100% remote position
(Posted Jan 6 2022)
About the company
Cyza aims to revolutionize the local service commerce as the largest addressable market on earth! Through very innovative technologies, superb UX, and great applications we have solved many of the challenges and inefficiencies facing the service industry. Uber was able to revolutionize the taxi industry and the on-demand customer experience for booking and paying for transportation. Similarly, Cyza's mobile and web platform aims to revolutionize all other service sectors and dramatically improve the customer experience and efficiencies through its innovative marketplace and software solutions! are you ready to change commerce with us?!!
Job description
We are hiring new or experienced Go developers. Our team consists of advanced Go and fullstack developers. This position does not require senior development experience in Go (although it's preferred), but you must be proficient and advanced in a core programming language and have good coding experience.
Although we are based in California, USA, this is a remote position for candidates working from their own home/office and outside of the United States.
Basic conversational English is enough to work with our team and you do not have to be fluent. This is not a temporary job and requires a long-term engagement.
Our back-end is developed in Golang REST API, and front-end consists of ES6, our own custom JS framework, Go templates, Webpack, SASS, and HTML5 technologies. We do not commit to any frameworks and only use advanced and simple libraries if needed. Our application is super fast and is perhaps more hybrid between server-rendered and client-rendered. This is a large platform and will grow a lot more. Maintaining a great architecture, simplicity, and employing best coding practices is a top priority, therefore, you must be a long-term thinker when coding --please see skills and requirements.
SKILLS & REQUIREMENTS
(1) Be passionate about Go and have solid experience in object oriented programming language
(2) Strong knowledge and experience in JavaScript
(3) Love to code and be a team player in a fast-paced development environment
(4) Be able to work and learn independently and be a problem solver
(5) Be able to work with existing code and architecture and maybe have some experience of working in larger projects.
(6) Employ skilled, efficient, and optimized coding practices and be a long-term thinker