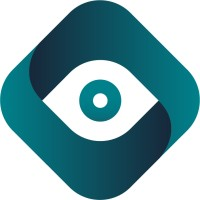 Senior Software Engineer

at Oden Technologies
🇺🇸

United States

›

New York

›

New York
(Posted Jan 8 2022)
Please mention that you found the job at Golangprojects.com
Apply now!
Do they allow remote work?
Remote work is possible, see the description below for more information.
Job description
About Oden:
We are on the brink of the fourth industrial revolution.
Manufacturing has long been an analog world, but this is rapidly changing. There is a staggering opportunity for improving the efficiency of current manufacturing processes, and enabling the next generation of manufacturing through the effective gathering, analysis, and productionization of data and insights. Oden is driving this revolution.
We have a cloud solution that combines large-scale data processing architectures and advanced machine learning algorithms so all manufacturers can monitor, analyze, and optimize their production across their diverse set of processes. Our goal is to democratize efficiency, sustainability, and competitiveness in the manufacturing domain.
Why We Do It:
We like to enable those who make things - to make more, to waste less, to serve their customers, and to thrive in a competitive world. Help enough makers, and the world can give us all the abundance we want for less cost and environmental impact.
You:
Care about the purpose of the product and the company.
Are never satisfied with the way things are, but excited about the way things could be.
Embrace data and different technologies and want to see how they can work together.
Empathize with customer needs and enjoy novel ways of posing and solving their problems.
Live by transparent and scientific thinking. You put in the work to find the best ideas with those around you.
The Role:
As a Senior Software Engineer on the Data Integration team, you'll build systems and tooling to make it simple for manufacturers to integrate their data into Oden. This data includes metrics, which are infinite, unbounded time-series collected by machines and sensors, and production data, which are data that guide operations and make metrics measurable and relatable to manufacturing objectives.
The tools we use for this include:
Go and Python
PostgreSQL and column-oriented analytical databases
Open-source cloud infrastructure tools such as Kubernetes, Apache Beam, and Apache Airflow, deployed in GCP
GraphQL, gRPC, and REST
Preferred Experience:
5+ years of professional software development experience
Strong CS fundamentals with proficiency in one or more languages such as Go, Python, or similar languages
Strong communication skills and ability to collaborate in a cross-functional team with engineers and non-technical stakeholders
What We Offer You:
Measurable impact on the world and the chance to help real people - family businesses, entrepreneurs, engineers.
Exposure to many tech disciplines, most of which are rapidly evolving.
A bridge between the physical and cloud worlds of tech. Our platform unites big data visualizations with sensors, M2M tech, and heavy industrial equipment.
A platform that has the potential to evolve beyond what we have envisioned now.
Scientific and transparent thinking, for everyone involved.
Backing by world leaders of both industry and tech that will ensure long term growth and development for us.
Please mention that you found the job at Golangprojects.com
Apply now!