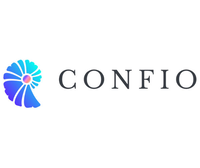 Go Developer

at Confio GmbH
Remote

› 100% remote position (in European timezone)
(Posted Oct 25 2021)
About the company
Confio is a funded startup, founded in 2020, that is a key contributor to the Cosmos ecosystem. We created and maintain open-source tools: CosmWasm, CosmJS, and an IBC Relayer. We are also preparing to launch Tgrade, a blockchain-focused on self-sovereign, regulated DeFi
Salary
60000 - 80000 EUR
Job description
About us
Confio is a funded startup, founded in 2020, that is a key contributor to the Cosmos ecosystem. We created and maintain open-source tools: CosmWasm, CosmJS, and an IBC Relayer. We are also preparing to launch Tgrade, a blockchain-focused on self-sovereign, regulated DeFi; building out both the backend and frontend tooling. We are looking for key contributors for both our open source projects as well as the Tgrade infrastructure and product line.
We are a small team of skilled engineers coupled with a senior product team looking to make a huge impact while also enjoying our jobs. Our fully remote team is made up of 11 nationalities working in 7 countries with a common language of English, we are committed to building a diverse team, and are proud to be an equal opportunity employer. We recognise that our lives are complicated and we empower you to manage your work/life balance.
We are also nice people who care about our fellow humans and the world in general. And about half of us are parents, so we well-understand the challenges of managing a full-time job from your living room with 3 kids in lockdown. Our working culture is one of flexibility where results count, not fixed or long hours.
The role
We are looking for a Go Engineer to join our team! You will be working with our team on the core development of our blockchain -Tgrade, that we are building with the Cosmos SDK and the interaction with CosmWasm, our smart contract engine. You will be working in the following areas:
- Building backend of Tgrade blockchain
- Work with Cosmos SDK and contribute to our smart contract platform
- Implementing monitoring services
- Building off-chain services and infrastructure
- Potentially building Go SDK for writing smart contracts
What you will bring to the team
- You have at least 3 years of professional experience with Go as a Software Engineer
- You love solving engineering problems
- You care about quality, documentation, and delivering
- You are good a communicator and respectful with your team and the open-source community
- A passion for excellent software and thorough testing
- Like spending a lot of time on edge cases that almost never happen
- Patience and careful thinking
- Self-organized and willing to write and sort your own tickets
- Solid spoken and written English
- Bonus: blockchain experience
- Bonus: worked in open source projects and familiarized yourself with the culture
- Bonus: familiar with Cosmos SDK
What we offer:
Competitive Salary. Nothing Silicon Valley-style, but we will pay you what you are worth, and reward your skills beyond basic engineering.
Work-Life Balance. This is not a Silicon Valley startup, we promote European quality of life and 40 hours means 40 hours. No one expects you to respond on the weekend.
Learning environment. We welcome questions and are happy to teach. We are all constantly learning and please share your knowledge with us as well.
The flexibility of a 100% remote role (We're looking for candidates located +/- 2h around Berlin time zone).
Part-time options are available as well. Let's talk.