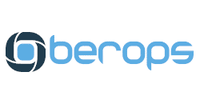 Cloud Platform Engineer

at Berops
Remote

› Worldwide, 100% remote position
(Posted Aug 1 2021)
About the company
Our mission is to assist businesses in running their IT Operations and to get the most value out of the cloud infrastructures. We're a DevOps house working on solutions to ease the life of our current and future clients.
Salary
18000 - 48000 EUR
Job description
We're building a PaaS cloud-agnostic solution to compete with AWS Outpost, Google Anthos and the like. We're looking for software engineers of medium and upper seniority to help us with any (or more) of the following general areas:
1. Kubernetes platform engineering
2. Open-source project development and maintenance
A successful candidate will drive the backend development of a Kubernetes cluster-orchestration platform, writing controllers and operators in the form of micro-services. The candidate will be responsible for the solution architecture and design of individual modules and their communication, reflecting the business requirements in various stages of the solution life-cycle. On top of that the candidate will be having a direct influence on the software engineering culture and later on its reflection in the future engineering processes.