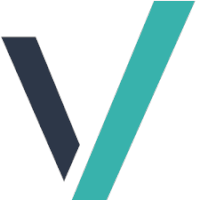 Senior Backend Engineer

at Savvy
🇨🇴

Colombia

›

Bogota
(Posted Jun 25 2021)
Do they allow remote work?
Remote work is possible, see the description below for more information.
Job description
At Savvy, we're a team of builders and optimists helping accelerate the shift towards consumer-driven healthcare. If you're passionate about working at the intersection of technology and healthcare to solve one of the most fundamental problems in the US, we'd love to hear from you!
Savvy is building a smart benefits wallet that simplifies health benefits for employers and gives employees flexibility and choice for the first time. We are backed by top-tier investors like Y Combinator, Kimber Lockhart, Jake Winebaum, Paul Forster, Marc Andreessen, Keith Rabois, Precursor, and Giant.
We are looking for an experienced engineer excited about building a brand new product category. You will join as a foundational member of the engineering team and take ownership of new features from architecture through delivery. Our product lies at the intersection of insurance, banking, and HR-technology. There will be no shortage of challenging and interesting problems to solve as we grow.
Skills & Qualifications
8+ years of experience in backend development
3+ years of experience building and shipping complete features
3+ years of experience using NodeJS and PostgreSQL
Experience in a fast-paced startup environment
Responsibilities
You will be involved in the full product development cycle - listening to customer feedback, defining new features, and breaking down and executing engineering tasks
Establish Backend Software Engineer best practices
Help shape technical, cultural, and product decisions
Current tech stack
Typescript, React, Node, Postgres
Why work with us
Make an impact: Build a consumer-centric product that will provide the foundation for an improved consumer-centered healthcare system
Be early: Join at the ground floor of a YC-backed, venture-funded startup that has grown significantly (10-20% organic MoM growth) with minimal sales, PR, or marketing
Disrupt the industry: Build an entirely new product category in a massive market (over $3 trillion are spent every year on health insurance in the US)
The team: Work with smart and deeply motivated people! The early team has helped grow Silicon Valley companies like Inkling, Primer, Stripe, and Zenefits and studied at top schools (Princeton, Stanford, Dartmouth, Harvard, Columbia)