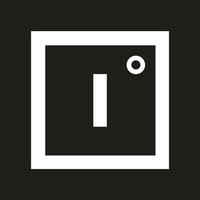 Infrastructure Engineer

at Improbable
🇬🇧

United Kingdom

›

London

(Posted Jan 4 2021)

About the company
At Improbable, we're bringing together technology and games to create new opportunities and experiences. In order to achieve this, we need unique perspectives from diverse people, empowered to revolutionise how online games are made, delivered and paid for.

We believe one of the biggest, most impactful changes to the way we live our lives is going to come from the medium of games. Realising new communities, societies and vocations through virtual worlds is what drives our people and gives them purpose.

Job description
Infrastructure Engineer - Partner Engineering

Your Mission
The mission of the Improbable Multiplayer Operations Platform is to make launching games exciting but uneventful for developers. The Partner Engineering team is a key part of this mission, by supporting our internal operating platform teams to accelerate the building, testing, and running services that allow games studios and Improbable to release their games on time, securely, and at the correct scale.

You will join a team of engineers, working closely together to enable Improbable engineering teams to do their best work. You will have the opportunity to build, integrate and test backend services for our studios and for our many customers across the game industry, solving large scale, complex problems.

Areas for Impact
As a Partner Engineer, you will be the customer's domain and solutions expert, focused on enabling game development customers to build and interact with the Improbable platforms safely, scalably and effectively.

Over the next year, you'll be integrating our platform products with our customers' games and services in order to get them launching into production faster, safer and with better observability and scalability. You'll be meeting our internal and external customers to help them figure out how to run their games at extreme scale, globally. You will be in a position to drive feedback and product changes back to the product and shaping our roadmap based on what you learn.

You will use your extensive experience working on distributed systems and infrastructure-as-a-service to help Improbable build systems that are operable, scalable and reliable.
You will use your experience to help set and define the technical direction for the teams that you work with, both internal and external.
You will help accelerate our customers ability to deliver multiplayer games and supporting services.
You will contribute towards defining the platform and projects within our game operating unit, ultimately helping enable the creation of multiplayer games.

We'd like to hear from you if you identify with any of the following
Experience coding in Golang, C#, C++, Java, Python or Ruby.
Extensive experience working on large scale distributed systems and operating platforms.
Experience working with containerization technologies like Docker & Kubernetes
Experience working with Cloud Infrastructure such as AWS, GCP, Azure, or any other large scale cloud platforms
Experience mentoring, coaching, and developing engineers.

Disclaimer: While we think the above experience could be important, we can't predict the future and so we're keen to hear from applicants that believe they have valuable experience. If you identify with the team & mission, but not all of the suggestions, then please still apply!!
Equal Opportunity
The best ideas are often the least expected and require new ways of thinking; that's why our teams at Improbable are made up of an incredible range of talented people. Improbable is proud to be an equal opportunity employer. We do not discriminate based on race, ethnicity, colour, ancestry, national origin, religion, sex, sexual orientation, gender identity, age, disability, veteran status, genetic information, marital status or any other legally protected status.




Company: Improbable
Improbable
job info / career page
Linkedin profile
Location: London, United Kingdom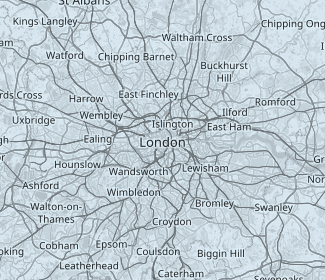 Skills wanted, in addition to Golang:
aws
azure
docker
gcp
golang
java
kubernetes
python
ruby
Golangprojects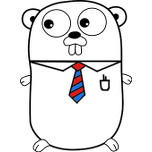 This is a job listing at
Golangprojects
, the website dedicated to Golang jobs only.
Not the job you are looking for?
Browse all Golang jobs
Golang jobs nearby:
🇬🇧 Golang jobs in London
🇬🇧 Golang jobs in United Kingdom
🌐 Remote golang jobs
🇪🇺 Golang jobs in Europe
Golang jobs where similar skills are wanted:
Golang & django jobs
Golang & scala jobs
Golang & r jobs
Golang & linkerd jobs
---
Other interesting golang jobs

Senior Software Engineer (Go) - 100% remote (UK/EU only) - Form3
(April 2021)
London, United Kingdom
(Remote work possible)
THE TEAM Our Software Engineering Team is 100% remote and distributed across 16 European countries. Our engineers work within small, agile, self-managed teams that emphasise best practice and believe quality is everyone's responsibility. They favour ...
---
Go Software Engineer - Fully Remote - Vistas Recruitment
(March 2021)
Worldwide, 100% Remote
Location: Fully Remote Type: Permanent Salary: $70,000 - $120,000 Per Annum Fancy working on 100% Open-Source project? Want to be part of a world-wide, remote-first company? Confident with Go, distributed databases and Kubernetes? My client is a respected lead...
---
Backend Engineer - (Visa Sponsorship Possible) - Vistas Recruitment
(March 2021)
Paris, France
Location: Paris Type: Permanent Salary: €50,000 - €85,000 Per Annum Want to work for one of France's top start-ups? Want to build an innovative product to be used by thousands of users? My client is a new bank - focussing on SMEs. They are extremely well ...
---

Golang Backend Engineer - Beyond 100
(March 2021)
Remote Europe, 100% Remote
Do you want to join a team that is building one of the most disruptive health tech apps in the world? Then join us and be a part of a talented team that aims to change how people think about their health! **About us** Beyond 100 by H&B is building a platfor...
---

Back-End Engineer (Go) (Remote or Amsterdam) - FindHotel
(February 2021)
Worldwide, 100% Remote
Back-End Engineer (Go) - 100% Remote or in Amsterdam Will you join us on a journey to disrupt the trillion-dollar travel industry? We are looking for the best and brightest who share our passion for travellers, data, and product. FindHotel believes travel ...
---