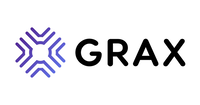 Engineering Manager for Backend Go Team

at GRAX
Remote

› 100% remote position (in US or Canada)
(Posted Dec 24 2020)
Salary
130,000 - 200,000
Job description
Engineering Manager for Backend Go Team
*About GRAX*
At GRAX, it's all about data. We help our customers secure and drive value across their ever expanding enterprise SaaS data footprint. Initially, we're focused on Salesforce, the wildly popular CRM platform used by the world's most successful companies. We capture and retain every data change over time, so it can be stored, processed and analyzed using the full power of AWS, Azure and GCP.
GRAX is a well-funded Series A startup. We're one of the fastest growing partners in the Salesforce eco-system with revenues more than doubling year-over-year.
*Who we are*
GRAX was founded by serial entrepreneurs with a long history of success in the Salesforce ecosystem. The product and engineering organization is led by veterans in cloud platform development, including some of the key architects behind Heroku.
*About the role*
The Backend team builds and maintains the core distributed data pipeline that slurps data from SaaS APIs, secures it for safekeeping before transforming and routing it to its final destination.
As an engineering manager of this team you can expect to:
- Manage a small to mid-sized team of engineers, impact the team success as a whole, and deliver feedback and reviews that provide career growth and develop and retain talent
- Work closely with internal teams from engineering, product management, customer success and directly with customers to set goals for the company and identify high-value projects for your team
- Perform project management, set team priorities and goals, manage iteration scope, and ensure technical deliverables meet timeline and budget goals
- Perform technical review and testing and oversee the quality of your teams technical execution
- Occasionally program mostly in Go (golang.org) within a group of experienced developers committed to learning, sharing and continual improvement
You may be a good fit if...
- You have experience as Technical Lead or Engineering Manager of a healthy and high-performing engineering team
- You feel a strong sense of urgency and ownership over critical problem areas
- You are an effective communicator — in spoken and written forms
- You have experience with large scale data processing
- You have experience building on AWS, GCP and/or Azure
*What it's like to work here*
Founded in Boston, GRAX is a remote-first, distributed team. We value collaboration, communication and accountability. You'll be offered a competitive salary, equity, full health benefits incl. dependents and unlimited PTO.
GRAX embraces diversity and equal opportunity. We are committed to building a team that represents a variety of backgrounds, perspectives, and skills. We believe the more inclusive we are, the better our company will be.