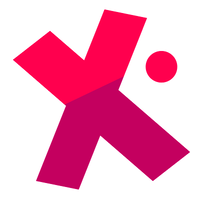 VP of Engineering

at DigiExam
🇸🇪

Sweden

›

Stockholm

(Posted Nov 1 2020)

About the company
DigiExam is a Swedish EdTech-company founded in 2011 with the vision to make digital assessment available for everyone. Our idea is to replace the traditional pen and paper exam to a far more effective process using the possibilities of technology. The DigiExam platform offers secure assessments with focus on ease of use, reliability and zero maintenance.

With over 5,000,000 hand ins from more than 1,000 educational institutions worldwide, we are proud to make an impact on the future of learning.

Job description
Are you looking for your next challenge within Software Development? Would you like to take charge and keep moving the technical direction for DigiExam towards a sustainable and innovative tech environment? Do you feel excited about leading, redefining and improving our overall development process? We are looking for a VP of Engineering to join our team.

By providing a digital solution fitted for everyone, DigiExam strives to make examinations more sustainable and less time consuming for teachers and students across the globe. Join us in our mission to deliver an efficient and global solution that helps support and develop the education sector of today and tomorrow!

As the VP of Engineering at DigiExam you will:
Help us make crucial, sustainable and pragmatic technical decisions that immediately make tangible impact for thousands of users
Lead and own the development process of our product, identifying its current state and if needed; work on improvements
Work closely with the executive team while leading an agile team of passionate developers - we place much value in collaboration, having fun and succeeding together!
Evaluate, develop and work with our modern tech stack including Golang, Angular 10, Typescript, GCP, Kubernetes and Electron.

Who are you?
To succeed in this role we believe that you have at least 5 years of experience working with Software Development, preferably as a full-stack developer. We also think that you have at least 1 year of experience working with technical direction/leadership or similar. You are at a point in your career where you feel comfortable in leading a team while simultaneously making key decisions from a technical perspective. You bring deep technical knowledge and are up-to-date with the latest trends and technology. You are goal-oriented and are able to identify specific tools and efforts needed in order to succeed. This is a great opportunity for someone who aspires to become a CTO.

It's considered a plus if you also have experience working with a tech-stack similar to ours, cloud solutions (preferably GCP) and application development on multiple platforms (MacOS and Windows).




Company: DigiExam
DigiExam
job info / career page
Linkedin profile
Location:
Stockholm, Sweden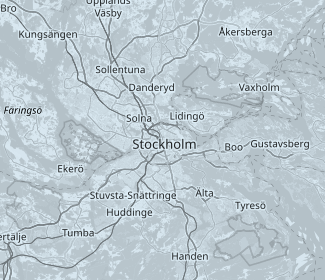 Skills wanted, in addition to Golang:
angular
gcp
golang
kubernetes
typescript
Golangprojects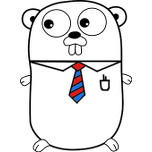 This is a job listing at
Golangprojects
, the website dedicated to Golang jobs only.
Not the job you are looking for?
Browse all Golang jobs
Golang jobs nearby:
🇸🇪 Golang jobs in Stockholm
🇸🇪 Golang jobs in Sweden
🌐 Remote golang jobs
🇪🇺 Golang jobs in Europe
Golang jobs where similar skills are wanted:
Golang & linkerd jobs
Golang & docker jobs
Golang & react jobs
Golang & aws jobs
---
Other interesting golang jobs

Back-End Engineer (Go) (Remote or Amsterdam) - FindHotel
(February 2021)
Worldwide, 100% Remote
Back-End Engineer (Go) - 100% Remote or in Amsterdam Will you join us on a journey to disrupt the trillion-dollar travel industry? We are looking for the best and brightest who share our passion for travellers, data, and product. FindHotel believes travel ...
---

Senior Golang Backend & Cloud Developer - Orbisk
Utrecht, Netherlands
At Orbisk we are using technology to help reduce food waste. Because of recent growth we are scaling up our operation and looking for a Senior Backend & Cloud Developer to expand our team. Will you join our group of highly driven and bright individuals to put y...
---

Go Engineer - k6 Open Source developer - k6.io
(January 2021)
Remote Europe, 100% Remote
You will be one of four developers and maintainers of k6, a modern open-source tool for performance testing, written in Go. k6 was released publicly in early 2017 and has already received over 11,000 stars on Github and has an active community of users and cont...
---

Backend Engineer - Tidepool
(January 2021)
Worldwide, 100% Remote
The Tidepool Platform is the foundation of everything we do. As Backend Engineer, you will have a hand in maintaining our platform which is used by both our homegrown applications and an ecosystem of third-party applications. In addition to your responsibili...
---
Senior Golang Backend Engineer - Independent Project
(January 2021)
Worldwide, 100% Remote
We are looking for a Go backend developer who is well versed in software development and architecture. The project involves taking the open-source project Openbazaar https://openbazaar.org on the Ethereum blockchain and bringing it to the Cardano blockchain. Th...
---