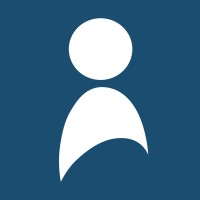 Senior Backend Engineer

at TutorMe
🇺🇸

United States

›

California

›

Los Angeles

(Posted Aug 22 2020)

About the company
Based in Los Angeles, TutorMe is the world's leading provider of online tutoring. Our mission is to level the academic playing field for students everywhere. We believe that every student should have access to incredible tutors regardless of where they go to school or who their parents are.

We do this by connecting students with the best online tutors in under 30 seconds using a matching system powered by AI. Students can receive help in over 300 subjects via our advanced lesson space, featuring video chat, screen-sharing, virtual whiteboards and much more. TutorMe's national network of online tutors gives students the help they need when they need it.

Do they allow remote work?
Remote work is possible, see the description below for more information.

Job description
Maintain updated knowledge of the development industry and any advancements in technology
Work with a certain degree of technological freedom - while we have our preferences (we love Python and PostgreSQL), we are always looking at new tech and are ready to adopt if it can improve the product or developer experience
Tackle high-level tasks and convert product requirements into clean and maintainable code
Identify and troubleshoot various website issues and coding problems
Meet tight deadlines as required
Collaborate with members of the product team, including CTO, product manager, front-end developers, and designers

Requirements
7+ years of back-end web development experience
5+ years of Python, Django, and PostgreSQL
2+ years of Golang / Erlang
Obsession with writing safe code
General CS knowledge, must understand different programming paradigms and when to use them effectively
Experience with AWS
Experience with Firebase (Realtime Database / Firestore)
Experience with real-time web - WebSockets / WebRTC
Experience with Automation Testing including Integration Testing
Experience with VCS, CI, CD
Must use macOS or Linux (sorry Windows fans)
Strong communication skills to effectively collaborate with designers, developers, and other relevant staff members or clients
Willingness to troubleshoot and solve complex problems
Ability to manage multiple projects and meet deadlines
Flexibility to adapt to changing instructions and requirements

Benefits
Competitive salary
Top-notch health, dental and vision insurance
401k matching
Generous vacation and holidays
All the equipment you need to get the job done
Opportunity to be a key player at a company that's quickly redefining the boundaries of on-demand academic support




Company: TutorMe
TutorMe
job info / career page
Location: Los Angeles, California, United States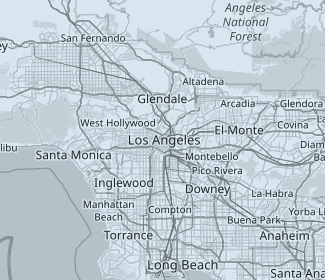 Skills wanted, in addition to Golang:
aws
django
golang
linux
postgresql
python
webrtc
Golangprojects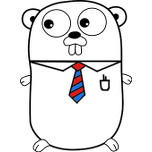 This is a job listing at
Golangprojects
, the website dedicated to Golang jobs only.
Not the job you are looking for?
Browse all Golang jobs
Golang jobs nearby:
🇺🇸 Golang jobs in Los Angeles
🇺🇸 Golang jobs in California
🇺🇸 Golang jobs in United States
🌐 Remote golang jobs
🇪🇺 Golang jobs in Europe
Golang jobs where similar skills are wanted:
Golang & flask jobs
Golang & sql jobs
Golang & azure jobs
Golang & debian jobs
---
Other interesting golang jobs

Senior Software Engineer, Consul Ecosystem - HashiCorp
(July 2021)
Remote US/Canada, 100% Remote
Consul helps organizations automate network configurations, discover services, and enable secure connectivity across any cloud or runtime. The charter of the Consul Ecosystem team is to support platforms and runtimes that integrate with Consul with a focus on d...
---

Senior Software Engineer - Go, Vue.js, Machine Learning - Ezoic
(July 2021)
Carlsbad, California, United States
At Ezoic, we're building a better internet experience with our all-in-one digital publishing platform. We are looking for motivated, fast-learning developers who are excited to build products that scale to millions of visitors every day.At its core, our produ...
---

Senior Golang Engineer - Cake Software Inc.
(July 2021)
Remote US/Canada, 100% Remote
Every employee of CAKE should continually strive to deliver exceptional service to our clients, subconsultants, co-workers and everyone with whom we come into contact. CAKE represents teamwork, communication, accountability, and respect - this is our public ima...
---

Senior Backend Go Engineer (Remote - LatAm) - Loadsmart
(June 2021)
São Paulo, Brazil
(Remote work possible)
**About the Opportunity** Laskie is partnering with Loadsmart, an international digital freight platform, to hire a Latin America-based Backend Go Engineer. This person will have a passion for disrupting the industry and play a key role in building solutions f...
---

Senior Software Engineer - RetailNext
Remote US/Canada, 100% Remote
Are you interested in distributed systems or big data?  RetailNext is looking for engineers to help build our cloud analytics system. We pull in and process data from thousands of brick and mortar stores to help our customers better understand and serve their ...
---