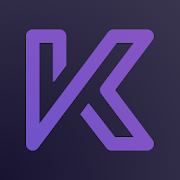 Backend Engineer at KayX
Worldwide, 100% remote position
(Posted Jan 28 2020)
About the company
KayX is offering Community Management as a Service – not on the web, but for communities in real life! Global and local communities of cultural creative people that seriously aim for a better tomorrow.
If you have a passion for science, spirituality and want to help humanity to thrive and prosper, we are looking for YOU! We're a diverse team spread over three continents - join us and help us save the planet!
Check out our website for more info or let us know your questions!
Job description
We're looking for a passionate Backend Engineer – here's what should be your fields of experience:
• Go, PostgreSQL, GraphQL (must have)
• Management of AWS services and Linux servers
• PostGraphile (nice to have)
• Confident usage of Github and agile development methods
You'll work on:
• Development of backend server services for our smartphone app
• Database maintenance and optimization
• Bring in your own ideas on tech stack, architecture and infrastructure
• Collaborate on internal big data engineering (if desired)
The position can also be arranged as a part-time occupation, if desired.
We're a startup at early stage - we build functionality from scratch, test and abandon things, rebuild and refactor stuff based on user feedback frequently – so be aware: Creativity and flexibility will have to be your daily companions! 😉
Beyond, your own solution-oriented ideas will be desired and highly appreciated. Depending on your current proficiency level and the happiness factor we all feel with each other over time, we might be supporting your growth into a senior or lead development position.