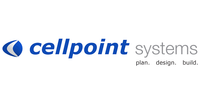 Software engineer supporting our team lead at Cellpoint Systems
Mt. View and Fremont, California, United States
🇺🇸
(Posted Feb 27 2019)
About the company
Cellpoint software and hardware systems for a variety of applications with a focus on commercial IoT systems including smart building, sensor networks, retail environments, environmental monitoring.
Job description
Co-architect and co-author new solutions for a complex IoT system consisting of asset management, security, reliability, and communications. You'll work with our team lead to design, test and implement solutions to solve problems for our client's retail environment. You'll work in a large, dynamic office environment with our team lead and project stake holders.
Skills & requirements
* OS: Linux, Embedded Linux and Android including ChromeCast
* Languages: C/C++, JS (NodeJS/NPM) and Golang, Shell Scripting
* Communications protocols, UART, USB and others
* Relational and NoSQL data structures and handling
* General understanding of hardware, understands basic terms in electronics
Excellent written and verbal communications.