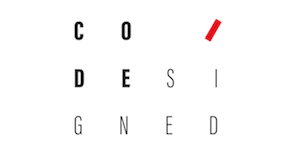 Senior Golang Developer at Codesigned Ltd
Harrogate, United Kingdom
🇬🇧
(Posted Jan 10 2019)
About the company
Codesigned are innovative web and app developers, providing global brands and award-winning creative agencies with a complete digital service. We are based in the UK but operate globally. You may not have heard of us but you will have seen our work. Our model is to work white-label under the umbrella of our clients. Once you have applied, we can talk in detail about the projects we work on.
Do they allow remote work?
Remote work is possible, see the description below for more information.
Job description
We are looking for a senior Golang developer to join our vibrant team. This job will provide you with a great experience and flexible employment arrangements, with an excellent reward and pay scheme.
Our clients include some of the world's leading tech brands. Working with us will increase your experience in a short-time and will go a long way towards your amazing CV. We can give you commercial and coding experience on high-visibility projects.
We work mostly with award winning marketing agencies, developing marketing and partner portals for companies such as Oracle, HP, Cisco and Kinder/Nutella. We code bespoke CMS systems including advanced visitor analytics, front-end editing capabilities. We also specialise in mobile/responsive builds and dedicated mobile applications.
Our team boast a full stack skill set (React, React Native, Golang, Python, PHP, Java, Javascript and so on...) our lead-developers will always be available to help on the project you are assigned. For this job role, we are specifically looking for a Golang expert. Our HQ operates normal business hours (UK GMT) Mon-Fri 8am-6pm and is based in our offices Harrogate & London, England.
Our operational stack is: Slack, Flock, Monday, Gitlab, Skype and good old email and our preferred hosting infrastructure is AWS.
We are looking forward to hearing from you.
Skills & requirements
A strong understanding of Golang (Ideally QOR), Git repositories, AWS & Docker
Instructions how to apply
Please include an example of your previous projects and your CV. It will be great to see your Git repo.
[
job website
]
Let them know you found the job via https://www.golangprojects.com
(Companies love to know recruiting strategies that work)