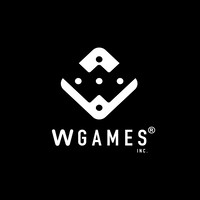 Golang Software Engineer at WGames
TORONTO, Canada
🇨🇦
(Posted Sep 26 2018)
About the company
WGAMES Inc. is a leading social and casual games company.
Established in 2017 by President & CEO, Daniel Kajouie, the company's headquarters operates in the heart of Downtown Toronto. WGAMES is equipped with unsurpassed facilities and world-class talent in art, design and software development paired with a seasoned leadership team in the mobile and social gaming industry.
As a veteran in the field, Daniel Kajouie launched WGAMES with the intent to use artificial intelligence and machine learning to create a deeply personalized user game experience. WGAMES games are free to play and will be available anywhere in the world, with its first title's scheduled release to be announced in late 2018.
Job description
WGAMES, is a well-funded, social gaming company based in the heart of downtown Toronto. We develop high-end mobile games that will be distributed globally. We are seeking an experienced, talented Golang Software Engineer with a strong RESTful API design and UNIX experience.
Responsibilities:
• Write clean, maintainable, secure code for distributed applications.
• Backend API development.
• Rewrite existent NodeJs service in GO.
Qualifications:
• A strong and proven computer science or computer engineering background.
• 5+ years experience with backend development and complex systems.
• Have great practical knowledge of Golang (2+ years) and at least one other programming language.
• Good knowledge of HTTP, Caching and RESTful API design.
• Understanding what it takes to build highly available, horizontally scalable distributed systems.
• Value coding as your craft and understand that writing software is about solving technical problems – but equally important solutions must easily maintained and understood by your peers.
• Proficient understanding of code versioning tools, such as Git.
• Familiarity with UNIX based systems.
• Experience using Continuous Integration.
Strongly desired:
• Experience working on high performance distributed systems – with a story or two to share about that process.
• Commitment to understanding issues by tracing, profiling and in general measuring to get to the root of the problem and avoid guessing why "stuff" doesn't work.
• Proactive and curious: always eager to learn new things and happy to share your knowledge with others.
Company perks:
• Personalised meals: Enjoy your breakfast and lunch own personalized meals by our in-house Nutritionist & Chefs. We also have an endless supply of snacks and drinks.
• Health benefits: Our employees are fully covered by health, dental and vision care. We have a great benefits package and have you covered from day one.
• Video games: Whether having lunch or on a break, we have a designated gaming lounge to keep you entertained.
• Social events: We celebrate almost everything here. Whether it's your birthday or a coming holiday, we like to take every opportunity to have some fun and socialize amongst our team.
• Fitness membership and many more perks.
• The company provides financial and legal support for relocating.
Skills & requirements
Golang, GO, Go Lang, RESTful API, UNIX
Instructions how to apply
Please send your resume via email: Natalia@wgames.com
Or https://wgames.bamboohr.com/jobs/view.php?id=67
Company website:
WGames
Let them know you found the job via https://www.golangprojects.com
(Companies love to know recruiting strategies that work)