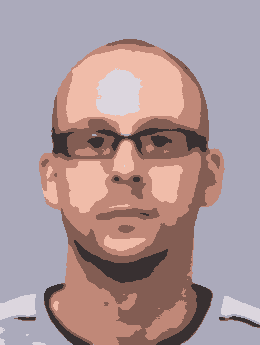 software engineer - Golang, Full-stack, Architect
Located in: 🇳🇱
Netherlands
›
Amsterdam
Looking for: Freelance
Biography
Software engineer/hacker with over 12 years' experience, excellent communication skills, specialized in Go. Solid background with MSc in Computer Science. Experience ranging from web apps with web API's to writing device drivers for embedded systems. I've done software projects from initial customer contact (requirement analysis), to designing, building, and running and monitoring the software. I've created MVP's, followed by growing a team and handing over further development and maintenance. I'm used to setting up technical infrastructure (linux, cloud) and software development environments.
Skills
I am good at making software that is reliable, secure, fast, scalable, maintainable and therefore simple. I prefer to use Go in doing so. From initial requirements to building and keeping the software running.
I learn new skills very quickly.
What I look for
Hire me if you are in need of great Go code. I've also done plenty of web frontend work, so will happily do that to. I'm also good at listening to your general software engineering problems and making them go away (eg infrastructure, quality). I can also help out and introduce Go software development practices to your software engineering team. I also read/write plenty of other programming languages, but let's focus on Go.
Amsterdam and surrounding area in the Netherlands.
How to contact me
Shoot me an email at mechiel@ueber.net.
Let them know you found their profile at https://www.golangprojects.com
(Everyone wants to know how they were found)