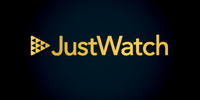 Lead Backend Engineer (Go)

at JustWatch
Remote

› 🇪🇺 100% remote position (in European timezone)
(Posted Mar 17 2023)
Please mention that you found the job at Golangprojects.com
Apply now!
Job description
Make independent decisions, prioritize what to build, and execute. We want you to own the whole toolchain, discuss our business needs with department heads and empower others to build the next generation of our marketing tools!
We deliver what we set out to deliver, and you will drive our future growth. To make this happen JustWatch allows for your maximal autonomy and our leadership is no-nonsense, deeply technical, and involved in their fields. Use this to transform your team into a more efficient structure. Propose new tools, hire people and give raises. Lastly, be hands-on without asking when your team needs support, and show them that you care.
This is why our tech punches far above its weight class:
Software is not a beauty contest for us - we prefer battle proven, easy to understand technologies. The team ensures stability by focusing on the most beneficial tests and monitoring we can create - not by ticking boxes. We iterate over our existing tools to improve them over time - yet we are also not afraid of big jumps. When it comes to the infrastructure we need, we build it specific to our needs; we don't leave that to someone else.
In short:
We write our software in Go (since the beginning)
We keep our data in Postgres databases
All services are hosted in our Kubernetes cluster
We use Google Cloud Services for our cloud needs
What we need from you
You solve complicated problems with simple solutions.
Technology is a means to an end for you, not an end in itself.
"Not invented here" Syndrom, is something you are aware of and prevent.
You distain bureaucracy and needles overheads
and you feel the same about meetings
This position is remote, but you have to life in a time zone with +/-3 hours around CET
or you are willing to relocate accordingly
The application process
We ask you to invest four to five hours into getting to know us. In return, we will not ask you to repeat the contents of your CV, and we will provide you with genuine feedback and discussion during the whole interview process.
Cultural interview (45 min)
Do we fit together? Let's understand who we are and what drives us forward.
Technical interview (60 min)
We will provide you with a take-home task, which we will discuss during the technical interview. (We expect you to invest a maximum of three hours into the task.)
Leadership Interview (60 min)
We are looking for leaders, not managers, and want to clear up the expectations for both sides.
Please mention that you found the job at Golangprojects.com
Apply now!