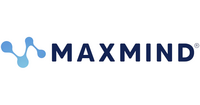 Go Software Engineer in GeoIP Build

at MaxMind
Remote

› 🇨🇦 100% remote position in Canada
(Posted Feb 1 2023)
Please mention that you found the job at Golangprojects.com
Apply now!
Salary
$120,000 CAD upwards depending on experience/skills
Job description
MaxMind is looking for a talented and highly motivated person to help us build, release, and improve our IP intelligence (GeoIP) databases. Our GeoIP data is used by thousands of companies around the world, including many of the world's most visited websites. You will play an important role in improving the quality and usefulness of our GeoIP databases.
This is a full time remote position, and we welcome candidates to apply anywhere from Canada.
You must be eligible/authorized to work in Canada.
The Position Overview
Every week we release several GeoIP2 databases. As a member of our team you will:
* Improve verification
* Increase automation
* Modernize legacy code
* Find and correct data issues
* Contribute to technical product direction
You will work closely with other software engineers on the GeoIP build team. We also have a larger team of software engineers who are responsible for customer facing APIs and system architecture and are available for code review and mentorship.
Our salary range for Engineering roles begins at $120k CAD, with the specific offer depending upon skills and experience. See more about benefits and compensation below.
Minimum Qualifications:
* Programming experience in Go (a programming exercise will be given to all applicants)
* Experience with or a willingness to learn Perl
* Experience with Linux/Unix and command line tools
* An interest in wrangling large amounts of data
* A willingness to work with and make incremental improvements to a legacy codebase
* The ability to work with a geographically dispersed team
Our Development Practices
Our GeoIP build code is largely written in Perl and Go and runs on Linux. The majority of new code is expected to be written in Go. We maintain fast development cycles and identify small, incremental improvements that add up over time. All work goes through internal code review on GitHub Enterprise.
Why work at MaxMind?
In a recent survey, employees listed having a supportive work culture, good co-workers, autonomy, and feeling trusted, valued, and respected as some of the things they most liked about working here.
Our culture is very important to us. We're friendly, collaborative, and work-focused. We don't like office politics and unnecessary stress. We like to have productive workdays and don't like work to chase us when we're done for the day. We care about helping each other succeed.
MaxMind has a social mission. MaxMind donates over 60% of profits to charities.
MaxMind's compensation strives to reward getting stuff done, quality of work, and working well with others.
We are a fully remote company, so communication centers around video chat, group chat, and Agile planning tools.
Benefits
In addition to competitive compensation, benefits include medical, dental, vision, life, Accidental Death and Dismemberment, Critical Illness, short and long term disability insurance, Employee and Family Assistance Program, and paid parental leave. You also have access to a group Retirement Savings Plan. In lieu of a Canadian RRSP contribution we provide a bonus payout at the end of each year that employees may decide to use toward retirement savings.
Everyone participates in a company performance-based bonus plan. MaxMind offers a $2,000 USD professional development budget and five days for professional development annually. 
Diversity and Inclusion
We're committed to diversity and inclusion and are mindful of incorporating them into all aspects of our company.
We encourage and sincerely welcome applications from candidates of color, women, queer candidates, candidates with family caregiving responsibilities, transgender candidates, and from other communities not well represented in the tech world.
See our complete diversity and inclusion statement.
Our Interview Process
The first step of our interview process would be a pairing session combined with a first round interview with our hiring manager and another one of our Software Engineers. This interview will cover questions specific to the role. Next, there would be a final interview with our HR Manager and our COO. That interview would be a more general / behavioral interview. The final step of our hiring process is reference checking.
Resumes without cover letters will not be considered. We want to know about you, please share any projects or accomplishments and include a link so we can learn more. 
Please mention that you found the job at Golangprojects.com
Apply now!