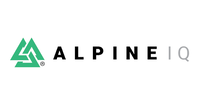 Golang Developer

at Alpine IQ
Remote

› 🇺🇸 100% remote position (in the US)
(Posted Jul 31 2022)
About the company
Alpine IQ was founded in 2019 to solve the world's largest legal use cannabis market problems for retailers and cultivators. At its inception, Alpine IQ developed a groundbreaking tool to manage customer data compliance across multi-state/ provincial regulatory environments. This concept later sprouted organically into a full suite of tools to protect, segment, promote, and sync consumer experiences both in-store and online. The Alpine product lineup includes many components that work seamlessly together on top of cannabis-specific 3rd parties to power loyalty systems, mobile apps, text messaging, point of sale, marketing automation, referral programs, store review automation, in-store screens, and more.
Salary
$115,000 - $140,000 USD USD
Job description
Job Overview:
We are seeking a dedicated Golang Developer to join our growing company. As a team member on the engineering team, you will be responsible for building and maintaining SaaS software that runs the backbone of today's largest cannabis retail & cultivation brands.
Required experience:
Go lang (3+ years required with a body of work to show experience)
SaaS focuses products
Must be US Citizen
About this role:
We are one of the fastest-growing tech companies in the legal use cannabis space
You will get to work with all of the biggest names in the space while having a clear path to leadership roles at the company
Our stack: GCE, BigQuery, minor AWS, GoLang backend, React front-end.
Some Perks:
Unlimited PTO with approval, work remote 100% of the time, insurance benefits, and you will learn a ton from extremely experienced engineers working in one of the most heavily regulated industries on the planet
Our ideal teammate:
Be able to learn and adapt (Is coachable)
Has a passion and commitment to flourish in engineering
Has a positive outlook and a strong capacity to take charge of successes and failure scenarios
Has exceptional consultative communication skills
Can demonstrate a proven track record of delivering projects quickly
Is helpful and non-combative when working with other colleagues
Daily tasks:
Position the value of Alpine IQ's technology offerings to all sized businesses
Manage a rich array of micro client requests while focusing a majority of your time on internally assigned sprints
Develop quality software and web applications
Analyze and maintain existing software applications
Design highly scalable, testable code
Discover and fix programming bugs
Confidence can sometimes hold you back from seeking your ideal career. But guess what, at Alpine IQ, there's no such thing as the "perfect" candidate. We want passionate employees that want to change the game and pioneer the future of high-risk business sectors.
Alpine IQ provided the following inclusive hiring information:
We are an equal opportunity employer and consider all qualified applicants equally without regard to race, color, religion, sex, sexual orientation, gender identity, national origin, veteran status, or disability status.
About us
Alpine IQ was founded in 2019 to solve the world's largest legal use cannabis market problems for retailers and cultivators. At its inception, Alpine IQ developed a groundbreaking tool to manage customer data compliance across multi-state/ provincial regulatory environments. This concept later sprouted organically into a full suite of tools to protect, segment, promote, and sync consumer experiences both in-store and online. The Alpine product lineup includes many components that work seamlessly together on top of cannabis-specific 3rd parties to power loyalty systems, mobile apps, text messaging, point of sale, marketing automation, referral programs, store review automation, in-store screens, and more