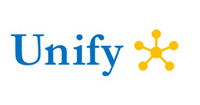 Senior Software Developer – Go Language

at Unify Dots
🇮🇳

India

›

Gurgaon
(Posted Mar 28 2022)
About the company
Unify Dots is a Global business solutions specializing in business software solutions, AI, custom SAAS development for organizations with presence in Australia, North America, Asia-Pacific and Europe. Unify Dots is committed to improving the world and has pledged donating at least 25% of its profit towards the case of helping educate children from low-income families across the world and especially in developing countries
Do they allow remote work?
Remote work is possible, see the description below for more information.
Job description
Unify Dots-
a world-class player in the digital arena,
an entrepreneurial organization,
a socially committed enterprise
-is looking to hire Developers!
Unify Dots is a Global Digital Transformation and Modern Application Development company with a presence in Australia, North America, Asia-Pacific and Europe. Part of its commitment to making the world a better place is its pledge to donate at least 25% of its profit towards helping educate children from low-income families in developing countries.
Unify Dots is looking for Senior Golang Developers for SAAS Microservices development.
Positions for grabs are located in:
o Gurgaon, India
o Pune, India
o Manila, Philippines
Remote Working- WFH option available in India & Philippines
Skills and Qualifications required for applicants are:
• Bachelor's degree or equivalent
• at least 2 years of hands on Golang development experience and a total of 5+ years of software development experience
• Good communication skills
• node.JS & React experience is an advantage
• sound understanding of various design patterns involved with micro-services based stack development, and experience with SAAS platform development would be a plus
• should have experience in using Git with Bitbucket or Github or any other equivalent repository platform
The applicants are expected to:
• do development & testing in Go and MongoDB / MariaDB
• be able to do a quick proof of concepts using associated frameworks/libraries
• be able to design code that will scale and be performance efficient at scale
• act as a mentor and provide technical guidance to the junior resources
• perform code reviews of peers and developers
• participate in daily scrums and meet Sprint targets via Agile development methodology
• be adaptable and willing to learn and adopt new technologies
• participate in community building activities
Unify Dots offers a market competitive salary, ability to work remotely, a career path to team lead and opportunity to contribute back to the society.
Apply now and be a part of something BIG. Be part of the Unify Dots family.