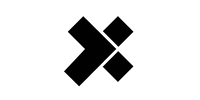 Senior Go Developer

at X-Team
Remote

› 🌐 Worldwide, 100% remote position
(Posted Mar 20 2023)
Please mention that you found the job at Golangprojects.com
Apply now!
Job description
Most important:
• 3+ years of experience in software development
• Outstanding experience in Go (Golang)
• Experience with RESTful web services
• Experience with relational and graph databases
• Write well designed, testable, efficient code
• A passion and curiosity for creating and building things
Nice to have:
• Experience working remotely
• Familiar/involved with open source projects
• Experience working within a continuous integration and deployment (CI/CD) environment
• Experience working with a front end JavaScript framework (e.g. React, Vue, Angular)
Personal:
• Independent, self-motivated
• Fluent in English, written and spoken
• Proven track record of always learning and growing
• Proactive attitude
• Possess a spirit of generosity
Perks:
• Get the chance to work with big brands like Riot Games (League of Legends), Sony, Fox Broadcasting, Kaplan Inc. (top education company), Coinbase (#1 crypto exchange), BeachBody (#1 fitness company), etc.
• Work from anywhere as part of a community of digital nomads.
• Live and work in one of our roaming hacker houses (X-Outposts) around the world:
• Be part of the most energizing community for developers in the world by participating in our Seasons, a 3-month experience filled with challenges, rewards, RPGs, competitions, and more, all centered around a theme that will inspire and energize you.
• Get $2,500 per year (Unleash+) to spend on doing more of what you love and staying energized. Use it on conferences, courses, video games, photography gear, music gear, cooking gear, a gym membership, adventure sports, baby/pet sitting, productivity apps, restaurants, coworking, movie tickets, headphones, etc.
Please mention that you found the job at Golangprojects.com
Apply now!