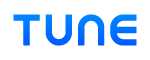 Software Engineer Golang at TUNE
Seattle, Washington, United States
🇺🇸
(Posted Oct 27 2015)
About the company
TUNE is one of the top 500 fastest growing private companies in the United States and one of the top 10 mobile advertising companies in the world. With a mission to make marketing more effective and efficient for everyone, TUNE creates Software-as-a-Service (SaaS) products to help marketers manage performance advertising relationships across mobile and desktop by producing real-time tracking & attribution analytics.
Founded and initially bootstrapped by twin brothers Lucas and Lee Brown, TUNE is the Seattle-based attribution analytics company behind the products MobileAppTracking (MAT) & HasOffers. In July 2014 we acquired the leader in organic app marketing analytics, MobileDevHQ. In July 2015 we acquired the leader in app engagement marketing, Artisan Mobile. MAT, MobileDevHQ and Artisan now make up our Tune Marketing Console. We continue to strive to simplify mobile marketing.
TUNE is financially backed with $9.4 million led by Accel Partners in Series A & $27 million lead by Icon Ventures in Series B funding. We have over 330 employees with offices in Seattle, San Francisco, Berlin, Dallas, New York City, London, Seoul, Stockholm and Tel Aviv. As a profitable, hyper growth company, we seek individuals with multiple talents, who aren't afraid to roll up their sleeves, tackle new challenges and have some fun while doing it!
Job position
Permanent - Remote work is NOT possible
Job description
TUNE has successfully launched several products for mobile marketers and we are excited to develop many more to drive innovation in our industry. Accordingly, we've committed to formalizing our Research and Technical Development (RTD) and building a new team focused specifically on developing innovations in Seattle, WA. This role is designed to work directly with our co-founder and Chief Architect, Lee Brown and co-founder and Chief Product Officer, Lucas Brown, as part of this new RTD team.
As one of the first software engineers on TUNE's new RTD team, you'll be building prototypes to prove product hypotheses. Your primary responsibilities will be building backend APIs to take an idea to MVP via the build-measure-learn strategy. You will be the primary driver building prototypes to connect data infrastructure with UI/UX. Experience with Golang or Python are required.
This is a full time position, and you are located in or willing to relocate to Seattle, WA.
You will need to enjoy agile and lean development processes. You like intellectual challenges. You enjoy solving not always well-defined problems to better understand the challenge for yourself in order to better serve our clients. You should have an open mind and love experimenting with new cutting-edge technologies. You have a clear understanding of design patterns and know how to work with what already exists when needed, and don't always try to reinvent wheels.
Goal: Build new prototypes to enable TUNE clients to do more with their data and more holistically develop stronger relationships with their users.
Metric for Success: Number of new features TUNE clients are able to beta test via prototypes.
If successful, Kick-ass bonuses!
Essential Responsibilities:
-Opportunity to lead strategic RTD initiatives
-Develop apps in Golang that perform ETL data processing
-Develop apps in Golang that collect and emit high volumes of web requests
-Build new ingestion API endpoints backed by new data stores, helping determine what technologies are appropriate and implementing them beginning to end
-Engage and communicate collaboratively with product teams and perform independent research to understand requirements for MVP
-Benchmark prototypes in order to learn and increase performance
-Ensure a high quality of code through code reviews and unit tests
-Use Docker in order to smoothly transition project from RTD to another engineering team
-Develop and iterate rapid prototyping framework to support being able to experiment and build new ideas
Skills & requirements
Position Qualifications:
-Industry proven software engineering experience (over 5 years of professional experience), especially with compiled languages like GoLang, Java, or C++
-Advanced experience with Golang
-Advanced experience working with parallel processing and distributed systems
-Experience with Golang channels to maximize data throughput
-Experience designing and architecting APIs
-Experience with multiple database technologies (MySQL, Hadoop, Spark, etc.)
-Experience with distributed/cloud web environments (AWS in particular)
-Extensive knowledge of common design patterns, and how and when to apply them
-Comfortable with backend programming in a Linux environment, including scripting and system diagnostics
-Know or willing to learn Docker
-Computer Science or Mathematics academic background (or equivalent great experience)
-Working proficiency in written and spoken English
Personal Qualities:
-Passionate about back-end development and working with high-volume services
-You care about using analytics and setting up monitors for the things you build, and using the data collected to understand performance and plan iterations
-Love innovating but know how to work with what already exists and do not try to reinvent wheels
-Team oriented problem solver: No one knows everything, so let's work together
-Resourceful: Think of a time when you were faced with a technical problem and sought out another programmer on the other side of the world who faced a similar problem,solved it, wrote about it, and shared it online
-Enjoy agile and lean development processes
-Stayed up more than 24 hours solving a problem you were passionate about
-Active contributor and member of open source community
-Comfortable working outside own domain / experience
-Comfortable operating at high speed with occasionally ambiguous requirements
Instructions how to apply
https://careers-tune-lab.icims.com/jobs/1014/software-engineer-golang/job?mobile=false&width=1180&height=500&bga=true&needsRedirect=false&jan1offset=-480&jun1offset=-420
[
job website
]
Let them know you found the job via https://www.golangprojects.com
(Companies love to know recruiting strategies that work)