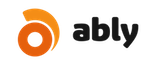 Software developer at Ably
London, but you can work anywhere, United Kingdom
🇬🇧
(Posted Mar 17 2015)
About the company
Ably is a hugely scalable, superfast and secure hosted real-time messaging service for web-enabled devices.
We are a software as a service business and have not yet launched. We're aiming to open the doors in April to customers.
Job position
Project based - Remote work possible
Job description
Over the last 2 years, we have built a global real-time message platform that provides a unique and robust offering in the market. We are very nearly ready to launch and are in the midst of finishing off our client libraries ranging from Node/IO.js, Java, .NET, Ruby, iOS, Python to Go. Unfortunately we've simply run out of time with the Go library and need some help building the real-time (WebSocket) part of the library, we have already completed the REST part. All work produced will be open sourced and credited to you, and unlike a lot of other projects, we are completely flexible, welcome your input, and this work will be a good showcase for future Go work as it will be maintained moving forwards.
Skills & requirements
Experience with Golang and the idioms that are commonly used. Our client libraries reflect our ability as a company to our customers (mainly developers), so doing this "right" is important. You must have a good understanding of at least one of Java, Javascript or Ruby so that you can refer to those feature complete libraries to match the feature specification. We have a feature spec at https://github.com/ably/ably-ruby/blob/master/SPEC.md that describes all the functionality of our client libraries in a huge amount of detail.
Instructions how to apply
We need to see some of your Go work online, ideally in Github repos. Also, please take a look at our current Go library https://github.com/ably/ably-go which provides 95% of the REST functionality that is needed and probably 10% of the Real-time functionality that is needed. Also, you should take a look at one of the other client for Java, Javascript or Ruby at https://github.com/ably so that you understand what is involved. If you demonstrate understanding of Go and what we need, we'd love to work with you and be accommodating.
Company website:
Ably
Let them know you found the job via https://www.golangprojects.com
(Companies love to know recruiting strategies that work)