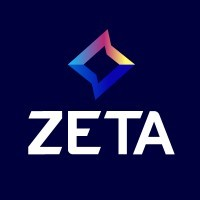 Backend Engineer - Golang

at Zeta Global
🇨🇿

Czech Republic

›

Prague
(Posted Apr 20 2023)
Please mention that you found the job at Golangprojects.com
Apply now!
Job description
We are hiring a Backend Engineer, Golang to be a key member of our engineering team. In this role you will be part of our core backend engineering team, designing, building and optimizing the best in class ad-serving platform that separates Zeta from its competition. Your experience in architecting scalable infrastructure will be on display as you work with our commercial, operations and data science teams to translate opportunity into reality. Our culture is fast paced and dynamic, making your willingness to move fast and work through ambiguity a critical part of your success. You will be a collaborative member of the team, ensuring that your core responsibilities are always completed while also lending a hand wherever it's needed.
What you will do:
Within 6 weeks you will:
Be developing highly performant API endpoints and integrating with partner/third-party API endpoints
Produce code to optimize our workflow
Within 3 months you will:
Hear our other backend engineers say they're learning a lot and are more productive because of you
Have helped us build new features quicker than we otherwise would have - our velocity has increased significantly
Within 6 months you will:
Develop significant new backend features that radically improve our product.
Positively influence the quality of our product
Be proud of the product and the codebase
You are a great fit if…
You have at least 3 years of hands-on experience in backend development for direct response/performance/digital marketing business models
You are proud of your GitHub and can't wait to show it off to other engineers in the digital marketing space
You are a Golang expert and have experience architecting and building scalable code
You are confident in your skillset and experience with Linux CLI, configuration, scripting, performance analysis and performance tuning
You are proficient with GIT: fundamentals, code review, pull requests, etc.
You have experience leaning on your project management abilities, capable of prioritizing and handling multiple projects simultaneously under time constraints, within budget parameters, and working with a distributed team
You champion automation and focus on doing fewer things, faster and more efficient
You are all about continuous improvements in product development and your own professional development
You challenge others to be better, welcome new ideas, and advocate for the best solution
You believe the best collaboration occurs through transparency, strong communication, and healthy debate.
Diversity, Equity and Inclusion at Zeta
We are committed to building diverse teams with different identities, backgrounds and perspectives.
We believe in providing a forum to connect at Zeta, to learn and celebrate differences. Our mission is to ensure we have an environment that enables a deep level of trust and belonging, so everyone feels invited to bring their whole selves to work, and to increase both diversity at Zeta as well as in the technology industry.
Zeta considers applicants for employment without regard to, and does not discriminate on the basis of an individual's sex, race, color, religion, age, disability, status as a veteran, or national or ethnic origin; nor does Zeta discriminate on the basis of sexual orientation or gender identity or expression.
About Zeta Global
Zeta Global is a data-powered marketing technology company with a heritage of innovation and industry leadership. Founded in 2007 by entrepreneur David A. Steinberg and John Sculley, former CEO of Apple Inc and Pepsi-Cola, the Company combines the industry's 3rd largest proprietary data set (2.4B+ identities) with Artificial Intelligence to unlock consumer intent, personalize experiences and help our clients drive business growth.
Our technology runs on the Zeta Marketing Platform, which powers 'end to end' marketing programs for some of the world's leading brands. With expertise encompassing all digital marketing channels – Email, Display, Social, Search and Mobile – Zeta orchestrates acquisition and engagement programs that deliver results that are scalable, repeatable and sustainable.
Please mention that you found the job at Golangprojects.com
Apply now!