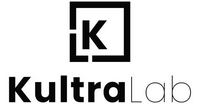 Senior Engineer

at KultraLab Limited
🇬🇧

United Kingdom

›

Glasgow
(Posted Feb 11 2023)
Do they allow remote work?
Remote work is possible, see the description below for more information.
Salary
GBP 75,000
Job description
About us
Kultralab is a behavioural change platform delivered through a mix of consulting and technology. We aim to enable everyone to be the best version of themselves, every day. We partner with clients to deliver scalable organisational change. We measure, benchmark and accelerate transformation across organisations.
Kultralab was founded in 2019. It has around 30 employees across many countries and it is headquartered in London. We are mostly focused on the retail sector and we are currently scaling our development team for rapid growth.
About the role
Kultralab is looking for a senior engineer with strong engineering experience join our team. Our current development team has 5 members and the main Kultralab offering is a mobile app.
Our current stack is an API written Go, and hosted on AWS, with Postgres and some other AWS services. Frontend is primarily React Native + GraphQL + Expo. The development flow is well automated – we extensively utilise CI/CD across three staged environments – and we test extensively at unit and integration level.
Reporting directly to the Head of Engineering, you will be a core member of the development team with the following key responsibilities:
• Delivery of the server components
• Operational support of the platform
• Supporting mobile app requirements
• Working with product and content creation teams to ensure we are meeting their requirements
Location
We are specifically looking for engineers in Scotland. This is a hybrid role, with about 80% remote work, there will be 20% at our hub in Glasgow.
Your responsibilities:
1. Engineering
Development of the server components, including coding, documentation and operational support. Development is in Go and GraphQL. Management of requirements in Jira, and maintenance of the code repos in GitHub.
2. DevOps
Working with a full-time DevOps engineer, you will need to develop and maintain the CI/CD processes and GitHub pipeline.
3. Deployment
We deploy our apps into an AWS cluster. You will need to have experience of building Go applications for AWS environments.
4. Operations
On-going operation support for the production system and lower environments. Production support for clients as required, and on-going performance measurement and preventative maintenance of production systems.
5. Team
Operate as an integral part of the team, contributing to or leading daily stand-ups, and being a vocal leader in grooming and refinement sessions.
6. Product
Working closely with Product Owners to help define the art of the possible, and feed into the product design processes.
Skills:
• Prior experience in a start-up or scale-up environment, ideally with B2B2C businesses or a combination of B2B and B2C.
• Strong server development experience, ideally in Go, but also Java or .NET experience.
• Strong communication and influencing skills. Able to build rapport and trust with a wide range of stakeholders.
• Ability to work at pace and under pressure and comfortable with making decisions on limited information
• Resourceful – comfortable in operating within scarce resource or time constraints – willing to roll up sleeves and complete tasks
• Self-motivated and self-starting requiring limited management direction and oversight
• Ability to operate with pace and energy matching the speed of action required in an early-stage business