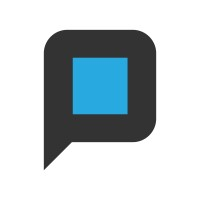 Lead Golang Engineer

at Pixelmatic
Remote

› 🌐 Worldwide, 100% remote position
(Posted Oct 12 2022)
Please mention that you found the job at Golangprojects.com
Apply now!
Salary
78000 - 96000 USD
Job description
It's a fully remote opportunity, but we would prefer from GMT+1 to GMT+9 time zones due to our team's current location.
We are looking for a Lead Golang Engineer proficient in Go language to contribute to the backend platform for our game projects at Pixelmatic!
THE PROJECT: INFINITE FLEET
Infinite Fleet is an ambitious MMO strategy game. It is set in space in the near future, where humanity has expanded and established several colonies across nearby star systems. But a ferocious alien race - the Atrox - has been decimating the human race. As a player, you will be assigned the command of a fleet of next-generation spaceships that will help to turn the tide.
Check out the trailer for Infinite Fleet: https://www.youtube.com/watch?v=N27QBw3D6Kw
WITH US, YOU WILL:
- Manage a team of software engineers, including task planning and code reviews
- Drive technical projects and provide leadership in an innovative and fast-paced environment
- Be responsible for the overall execution and success of complex technical projects
- Contribute technically to projects
- Work closely with product management team to ensure we're building the best products
- Perform other related duties in line with assignments
ABOUT YOU:
- At least 3 years of experience in a similar position / with similar leading responsibilities
- You are familiar with Go language
- Excellent verbal and written communication skills; you are fluent in English and have the ability to explain and deliver accurate information
- You are a team player who likes to solve complex problems, product-oriented and care about your users
- It will be a big plus if you are familiar with/interested in the gaming industry and cryptocurrencies
Please mention that you found the job at Golangprojects.com
Apply now!