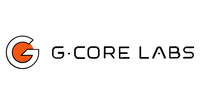 Golang engineer

at G-Core Labs
Remote

› 🇪🇺 100% remote position (in European timezone)
(Posted Jul 26 2022)
Salary
48000-75000 Euro gross / year
Job description
G Core Labs is looking for the Software Golang engineer to our DNS product team.
We're looking for a passionate Golang Software Engineer to design, develop DNS product features. Ideally, the candidate should be able to build high-quality, innovative and fully performing software in compliance with coding standards and technical design. Software engineers must be skilled in development, writing code, and documenting functionality.
You will do:
- Building a world-leading DNS service and make the Internet better and faster.
- Distributing changes in DNS-configs of thousands of our customers on hundreds DNS servers all over the world in a few seconds.
- Serving hundreds of thousands of DNS requests per second and developing our own DNS server.
- Assuring our customers have an excellent experience with DNS API.
- Building secure pipelines and introducing industry best practices.
- Building and providing our freemium services and tools to provide best in class DevOps experience
Requirements:
- You have experience with Go (3+ years)
- You have experience with CI / CD approach
- You know that tests are an essential part of product engineering and you write them
- You use canary releases and observability tools in your everyday work
- You actively take part in architecture and advocate your own solutions in a team
- It would be great if you have some understanding of how CDN or DNS work
- It would be great if you had an experience with distributing configuration to thousand of hosts all over the worl
Benefits
- Interesting package
- Possibility to work from any place you`d like to
- Open and Collaborative Environment
- Personal growth and career development supported on corporate level;
- Support of self-study and research;
- Great colleagues and open atmosphere at workplace;
- Knowledge and discoveries sharing inside and outside the team;
- Corporate and social events.