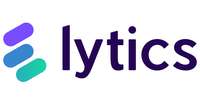 Data Engineering Manager

at Lytics
Remote

› 🇺🇸 100% remote position (in the US)
(Posted Jun 28 2022)
Job description
Lytics, the customer data platform (CDP) built for marketing teams, improves your business performance by connecting the right data to Lytics' powerful AI engine. By combining unique behavioral insights, machine learning, and real-time campaign orchestration, Lytics equips marketers with the tools to create unique one-to-one marketing campaigns and engagements based on each user's interests and customer journey. Some of the world's most innovative brands use Lytics' CDP technology, including General Mills, Live Nation, Nestlé Purina, AEG, Industry Dive, and Yamaha. We are looking for smart, passionate, and dedicated individuals to grow with us and deliver great value to our customers and company.
Job Summary:
The Data Engineering team at Lytics is responsible for the design, implementation, and maintenance of Lytics' data pipeline and end user API endpoints related to the data pipeline and our new Cloud Connect feature. The team uses technologies like Google BigTable, Etcd, Elasticsearch, Google PubSub, Spanner, and writes systems in Go which are deployed into Google Kubernetes Engine. The Data Engineering Manager provides hands-on leadership for the Data Engineering team and partners with other Lytics' Engineering, Product Management, Customer Success and Professional Services teams.
Reporting to the Director of Platform and Data Engineering, your team owns innovation for features that help the Lytics platform continue to drive differentiation in the marketplace and growth. As a people manager, you will understand how to remove roadblocks and provide an environment where each of your individual contributors can maximize their productivity.  You also balance the challenges of accountability in a fast moving organization and striving for a high level of satisfaction and motivation among your team.
Essential Functions:
Actively mentor and support the career growth of individuals on your team
Organize people, and work, around a common goal based on business and engineering objectives
Contribute to product development through feature development, code reviews, and QA/debugging.
Ability to think critically about processes and collaboratively improve them
Foster technical decision making on the team, and make final decisions when necessary
Deep sense of ownership. You take responsibility for the success of the engineering team.
Qualifications:
Has 5+ years of experience with concurrent programming in a distributed system
Has 3+ years of experience managing a distributed systems engineering team
Has experience building data-intensive applications
Has experience with a distributed NoSQL database like Cassandra, BigTable, or Dynamo
Has experience with stream processing systems like Spark or Storm Streaming, or has experience with map reduce like systems
Has experience with persistent queues like Kafka, Google PubSub, AWS Kinesis or AWS SQS
Is proficient in Go or would like to learn Go but is an expert in another language
Bachelor's Degree in Computer Science or relevant experience
Lytics carefully reviews each candidate. To help us understand how you could fit into this role, please write a cover letter. In your cover letter, describe why you're interested in working at Lytics, and what draws you to this role. We'd also like to see specifics of your past experience that are relevant.
Why Work at Lytics?
You will be working in a company with tons of talent, that is in a rapidly growing space with plenty of opportunity. Each individual at Lytics is given a lot of freedom and responsibility day to day. Since we are not a large company you will be able to learn everyone's name, and knowledge transfers quickly across the entire company. In addition the Lytics team is professional, open with sharing ideas and leadership is more than ready to help provide guidance on making you successful.
At Lytics, we recruit and reward employees based on performance and capability, regardless of race, gender, sexual orientation, gender identity or expression, age, educational background, national origin, religion, or physical ability.
Our goal at Lytics is to create an environment where everyone, from any background, can do their best work. We know that the best ideas & the best solutions happen when people bring their uniqueness to work with them. Inclusion is an integral part of how we leverage that uniqueness into our company. Creating a culture of equality and respect isn't just the right thing to do, it's also the smart thing. Diverse companies are more innovative and better positioned to succeed in emerging technologies.
Perks:
We are committed to taking care of our team, and along with providing a competitive salary and great benefits for employees and their families, we are dedicated to making sure there are a variety of methods for staff to grow their skills and further their careers. Benefits include affordable health insurance, 401K Match, flexible PTO, stock options, paid parental leave, remote work connectivity benefits, life insurance and disability plans.