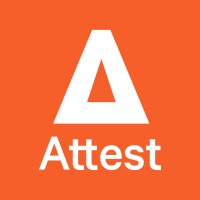 Mid to Senior Backend Engineer

at Attest
🇬🇧

United Kingdom

›

London
(Posted May 26 2022)
Please mention that you found the job at Golangprojects.com
Apply now!
About the company
Attest is a consumer research platform that provides confidence for every decision, with the right insight, at the right time. We do this by making it simple and fast to access your target customers and uncover opportunities with consumer data, continuously, at global scale. We call it: growth without guesswork.
Through our self-serve platform, you can access audiences of 100 million across 49 countries, get answers at record speed, and extract insight through our intuitive results dashboard, all with the guidance of our in-house experts. By removing the cost, time and complexity, you're able to de-risk product, brand and campaign work in order to succeed more often. We're proving that reliable consumer data can be accessible, fast and impactful for all.
The fastest scaling and fastest changing businesses work with us to learn about consumers' needs, understand live trends, enter new markets, validate decisions, develop new products and services, measure brands, track competition, and ultimately - grow.
Our ever-expanding client roster includes notable brands such as Unilever, Santander, Walgreens/Boots, Klarna, Brew Dr. Kombucha, Trustpilot, and JCDecaux among many others. Attest is backed by investors including NEA, one of Silicon Valley's most prolific venture capital firms with over 225 portfolio company IPOs since 1977.
In-person and remote working balance ...
We are a flexible employer and continue to work with the team on the ground to navigate our way through the ongoing Covid-19 pandemic together.
As a company, we aren't a fully remote company and place strong emphasis on teams being able to meet, and spend time together in a safe and flexible environment regularly, as well as being able to travel to meet customers when rules and safety considerations permit. We always want to ensure that is balanced against having a healthy approach to flexible working/working from home and nurturing your life outside of work as well as in work.
With that in mind, we have a permanent office location at 25 Holywell Row, London EC2A 4XE, London, where our team spend time together on a weekly basis. We don't set specific rules, but expect folks to spend time with the team in the office on average 2 days per week.
Job description
The mission for this role
We're redefining how companies do market research. Market research methods are stuck in the past, and haven't changed since the 60s. To fix this, we're building an event driven data layer that will underpin all the consumer insights we give to our customers. You'll be collaborating on and solving some of our hardest tech, data, and architecture problems to help our customers get real value from our product. You'll be building high quality, reliable and scalable systems.
You'll be working in a cross-functional product squad, with Product, Design and Data Science on a modern tech stack, including: go, kafka, and postgres. Our cross-functional teams collaborate with stakeholders across the business to help deliver value to our customers. Each team is responsible for making their own decisions, and shipping their own features.
Our engineers are working on a product vision that will take our business to the next level, including:
Expanding how we find out what consumers think, by expanding the audience our customers can reach.
Integrating ML models into our results analysis, to help our customers see their insights faster.
Automatically ensuring the highest data quality by detecting fraud, and improving consistency and reliability in our data.
Re-modelling how we ask questions to 110 million consumers, to make it faster and easier for our customers.
Alongside working within your product squad, you'll play an active part in our backend engineer chapter. You'll collaborate with the other backend engineers across the squads to improve how we work, maintain and raise code standards, pair with your colleagues, review and contribute to written proposals, take part in communal learning sessions like mob code review or tech talks, and mentor others. You'll be working in a no-blame culture that not just allows you to — but expects you to — make mistakes and learn from them.
Technical and career mentorship is a key part of the teams you'll be working in. We have a large growth and development budget, and are always on the lookout for opportunities for Attesters to learn, grow, or take on a new challenge.
Your focus will be to...
Work within a squad collaborating with the whole team to identify and create best-in-class products.
Design and implement highly efficient architecture that scales for our data and user demand.
Build the next-generation of Attest systems, to enable our next level of company growth.
Explore innovative ways to solve problems, and become an expert in complex systems.
Deliver features regularly, be comfortable with ambiguity, and push for code quality while balancing pace vs perfection.
Participate in planning, stand-ups and retrospectives.
Play an active part in our backend chapter.
We'd love to hear from you if…
You have expertise in either Golang or Java or any similar language.
You have experience with databases like: PostgreSQL / mySQL / DynamoDB / Redis.
You have experience with infrastructure technologies: Kubernetes, AWS, Kafka, Terraform.
You have expertise in building and maintaining a distributed, event-driven architecture.
You have expertise in developing, testing & debugging complex systems.
You are a team player: collaborative, self-motivated, creative, entrepreneurial & thoughtful style.
You enjoy solving complex data & architecture problems efficiently.
You are a confident and thoughtful communicator, both verbally and in writing, able to adapt your style to different audiences and in different contexts.
You are curious and possess rigour in your way of thinking, using data and your experience to make informed and balanced decisions.
You like to contribute towards a culture of improvement and learning - continually learning, and also passing on your experiences on to others.
We care deeply about building a place where engineers love to work. You can read more about our approach in our Engineering Handbook and our R&D blog.
Pay & benefits
We believe that everyone's unique skills and experience are important and we celebrate every hire we make. Our pay and benefits programme is designed with a focus on the wellbeing, engagement and growth of our people.
A competitive salary that fairly recognises your experience and potential
We're enthusiastic to offer all Attesters EMI share options in the company so that as the business succeeds, so do you!
25 days (UK) or 23 days (US) paid holiday per year. This is in addition to local public holidays and an additional 2 days off around the festive season
To help you save for your retirement, you'll be auto-enrolled to our group pension plan when you join
Support with remote and flexible working both whilst we navigate the world as it is now and in the long-term. We'll even give you £300 to set up your home office
A generous career growth and development budget of £500 a year to support your learning
Access to private and confidential coaching or counselling via Sanctus
Spend up to 2 paid days per month - 10% time - focusing on your growth, giving back to your community or supporting your favourite charity
10 days paid sick leave a year - for your body and your mind
24/7 Employee Assistance Programme by Care First
Your choice of equipment and access to great tools that support your productivity and impact
Enhanced parental leave and pay, above and beyond the UK statutory minimum
An open, inclusive and supportive team where everyone is valued and all ideas and suggestions are welcomed
Please mention that you found the job at Golangprojects.com
Apply now!