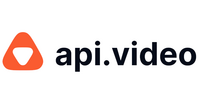 Senior Golang Engineer

at api.video
🇫🇷

France

›

Bordeaux
(Posted May 23 2022)
Please mention that you found the job at Golangprojects.com
Apply now!
About the company
api.video is an API-first platform which enables developers to build, scale and operate video in their own apps and platforms in minutes, with just a few lines of code. The service handles the end-to-end workflow, from video ingestion to worldwide video delivery.
Do they allow remote work?
Remote work is possible, see the description below for more information.
Salary
50000€-75000€
Job description
Possibility to work remotely within France or at our great location in the heart of Bordeaux
Today, video accounts for over 80% of all internet traffic! 🤯
We are increasingly living in a video-first world where our online experiences are dominated by real-time, streaming, and on-demand video.
Our mission at api.video is to connect people through their cameras. We are a global API-first platform managing and delivering online video at scale and our goal is to become the standard for how modern teams bring video experiences into their products and services.
Just like Stripe for payments, Twilio for text and VOIP, and Sendgrid for email; we're making video accessible to every developer on the planet.
What's the opportunity? 🤔
As part of the Core Team, you will be responsible of the private and public webservices conception and development. Your role will allow developers to integrate quickly all needed functionalities to deliver on-demand or live streaming videos in their own app and services.
A unique opportunity to be an early member of a success story
Important responsibilities in a fast growing company seeking for excellence
A welcoming and collaborative environment with people who love working on hard problems
Ambitious objectives enabling you to skyrocket your learning curve
What will you be doing? 🛠️
Attached to the Core Team, you will actively contribute to the development of api.video:
by designing and developing scalable micro-services,
by doing tests (units, functionals and mutation),
by writing and documenting private and public API,
by taking part of the corrective and evolutive maintenance,
by being proactive and on the lookout of any tech opportunities that could make api.video integration easier for developers
by ensuring code quality, sustainability and low level of technical debt
by working in our technical environment: Git (GitLab), Ansible, Linux, RabbitMQ, PostgreSQL, S3
Job requirements
What skills do you need?
You have a strong experience in conception / development, in particular with Golang
You have knowledge in micro-services architecture, asynchronous communication and scalability
You follow best practices such as Unit tests, TDD, DRY, KISS...
You have knowledge of RESTful web services
You have some experience in CI/CD
You are passionate, curious, rigorous and autonomous, you like to work with a team on a human scale, collaborative and responsible
You have a thirst for knowledge in the most cutting-edge fields of the industry
You are open to training and attending conferences in order to improve your skills
Nice to have:
PHP and/or Docker knowledge is a plus
DevOps skills is a huge plus
Perks & Benefits
A selection of what we have to offer
Possibility to work remotely or at our great location in the heart of Bordeaux
Work in your preferred System and OS (Mac, Linux, Microsoft), and with everything you need to be productive
Home made cakes and unlimited tea and coffee
Flexible timetables : results rather than presence oriented!
A health insurance for you and your family
Full coverage of public transportation
Regular company events, outings and drinks
Unlimited coins for the Arcade cabinet!
Please mention that you found the job at Golangprojects.com
Apply now!