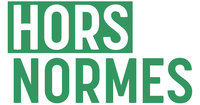 Golang backend engineer

at Hors Normes
Remote

› 🇪🇺 100% remote position (in European timezone)
(Posted May 18 2022)
Please mention that you found the job at Golangprojects.com
Apply now!
About the company
Horsnormes.co, we deliver quality food at a lower price thanks to an anti-waste approach
Salary
45 000€-55 0000€
Job description
Code in your favorite language and have a positive impact ! Horsnormes is tackling the food waste issue : we buy misfits products from farmers and producers, create sur-mesure baskets and deliver them to consumers : more than 4000 baskets/week and hundreds of tons of vegetables & fruits saved already.
We're hiring a golang backend developer to help us scale our operations and deliver blazing fast customization features to our customers. Join a super motivated team and help us save more food.
Our tech stack is :
- ecommerce platform with a react frontend and golang backend
- flutter mobile app to be released soon
- python ERP to manage our warehouse
- AWS hosting
Remote working is possible, with a monthly trip to Paris, France. Fluent French is mandatory.
Please mention that you found the job at Golangprojects.com
Apply now!