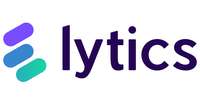 Senior Data Engineer

at Lytics, Inc.
Remote

› 🇺🇸 100% remote position (in the US)
(Posted Mar 29 2022)
About the company
Lytics customer data platform enables marketers to build personalized digital experiences and 1-to-1 marketing campaigns by focusing on behavioral data and combining it with our advanced data science and machine learning decision engine. In a world where brands need to compete with Amazon, Netflix, and Spotify, Lytics help them thrive.
Job description
Job Description:
Software Engineers on the Lytics Data Engineering team are responsible for the design, implementation, and maintenance of Lytics' data pipeline and end-user API endpoints related to the data pipeline, and work in collaboration with other teams like Data Science and Platform. Lytics primarily is looking for smart people with a drive to learn and collaborate. Candidates should have experience in one of the following: compilers, ETL, stream processing, graph databases, distributed engineering, and/or processing data at petabyte+ scale.
What Our Technology Looks Like:
Our services are all in Go and hosted on GCP
The data pipeline is a collection of distributed services, processing billions of events per day, using a Lambda Architecture
We've built a unique data storage layer using cutting-edge graph and information retrieval technologies
We provide access to data through multiple APIs and systems
Our customers interact with Lytics via a SQL-like interface, which gets translated into AST which is evaluated by Lytic's data layer
Key Responsibilities:
Be a key contributor to the development of Lytics' data processing pipeline in all aspects such as availability, latency, performance, efficiency, change management, metrics, and future directions in its design
Work with team members to design, document, and implement large-scale distributed streams and batch processing of petabytes of data using Go
Work with Platform to develop new services on Kubernetes and Google Cloud Platform
Provide tooling and infrastructure for other internal teams, including Engineering, Customer Success, and Sales
Qualifications:
A learner, critical thinker, and problem-solving individual
5+ years of experience working with cloud operations (any cloud is fine), distributed systems, or data processing
Software engineering knowledge in data structures, concurrent programming, distributed systems, and query processing
Extra Credit:
Experience with CI/CD in a SaaS environment
Experience with ETCD or Zookeeper
Experience with Elasticsearch, Cassandra, Bigtable, or any other NoSQL databases
Experience building data-intensive applications
Experience working with Kubernetes and Docker
Experience writing Go not required but a huge plus
Experience with Snowflake, AWS Redshift, Google BigQuery, or any other large scale OLAP relational database
Should You Apply?
Well, yes! If you don't think you meet all the recommended requirements, that's okay! If you are excited about Lytics, Go, stream processing, distributed systems, data processing, machine learning, and/or marketing, we would love to chat; we may have an opportunity for you.
Why Work at Lytics?
You will be working in a company with tons of talent, that is in a rapidly growing space with plenty of opportunity. Since we are not a large company you will be able to learn everyone's name, and knowledge transfers quickly across the entire company. In addition the Lytics team is professional, open with sharing ideas and leadership is more than ready to help provide guidance on making you successful.
At Lytics, we recruit and reward employees based on performance and capability, regardless of race, gender, sexual orientation, gender identity or expression, age, educational background, national origin, religion, or physical ability.
Our goal at Lytics is to create an environment where everyone, from any background, can do their best work. We know that the best ideas & the best solutions happen when people bring their uniqueness to work with them. Inclusion is an integral part of how we leverage that uniqueness into our company. Creating a culture of equality and respect isn't just the right thing to do, it's also the smart thing. Diverse companies are more innovative and better positioned to succeed in emerging technologies.
Perks:
We are committed to taking care of our team, and along with providing a competitive salary and great benefits for employees and their families, we are dedicated to making sure there are a variety of methods for staff to grow their skills and further their careers. Benefits include affordable health insurance, 401K Match, flexible PTO, stock options, paid parental leave, remote work connectivity benefits, life insurance and disability plans.