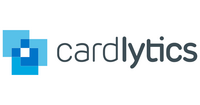 Principal Software Engineer - Data Scientist

at Cardlytics
Remote

› 🇺🇸 100% remote position (in the US)
(Posted Feb 25 2022)
About the company
Cardlytics (NASDAQ: CDLX) is an advertising platform in banks' digital channels. We partner with financial institutions to run their banking rewards programs that promote customer loyalty and deepen banking relationships. In turn, we have a secure view into where and when consumers are spending their money. We use these insights to help marketers identify, reach, and influence likely buyers at scale, as well as measure the true sales impact of marketing campaigns.
At Cardlytics, we are analysts, developers, and data scientists. We are marketers, account managers, and consultants to our clients. We are all focused on making sense of the data we see to make it informative and actionable for our partners.
Headquartered in Atlanta, GA, with offices in London, New York, San Francisco, and Visakhapatnam, our team rallies around a common desire to win and to help our clients win. We are focused on building a revolutionizing company, but we still care about each other as human beings, and in fact, we know this is a big part of what makes us great. For more information, visit www.cardlytics.com.
Salary
200000 - 240000 USD
Job description
At Cardlytics (NASDAQ: CDLX), we created an industry…. but we are just getting started. From idea inception at a kitchen table in Atlanta to now publicly traded on NASDAQ with offices around the world, we are proud of the work we've accomplished and are looking for more smart and creative minds to join us on our mission.
By using data for good, we connect brands with real people through their banks' digital channels (think: online and mobile apps). And when we make these connections, everyone wins - brands drive more sales, banks drive more loyalty, and people receive more cash back. It's that simple.
So how exactly does it work?
Through our partnerships with financial services companies like Chase, Bank of America, Wells Fargo, and Venmo, we have insights into one out of every two card swipes in the U.S.. This equates to roughly $3.1 trillion in annual purchase spend from more than 161 million bank customers.
Respecting this complete view of the consumer, we can create mutually beneficial relationships between those consumers and their favorite brands and financial services partners. These are relationships that otherwise would not have happened without our help. It's our advanced targeting that drives advertising performance - because performance matters, and it's our superpower.
Are you ready to become a shareholder and join a team filled with creatives and data scientists, consultants and artists, to help redefine marketing?
As a Principal Software Engineer, you will:
Collaborate closely and build rapport with product, research, and engineering teams
Quickly prototype hypotheses
Design and develop a world-class ad decision engine from the ground-up
Take full ownership of production deployments while adhering to best practices for CI/CD
Influence the technical direction for the team through conviction and experimentation
You have:
6+ years of experience as a data scientist utilizing advanced statistical modeling, testing, data mining, and data science techniques
4+ years of experience with Golang
5+ years of experience using cloud-based infrastructure such as AWS, GPC, Azure or any other cloud provider
2+ years of experience with SageMaker
You are:
Skilled and knowledgeable on latest machine learning techniques and advancements
Self-critical and constantly striving to accelerate the pace on machine learning
Passionate about the ads ecosystem, with willingness to learn about and adopt new concepts
Excellent at problem solving through insightful data analysis and logical deduction
A strong cross functional team player, working with product and engineering counterparts to design and implement models
An effective communicator with a solution-oriented mindset.