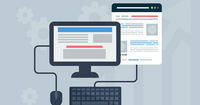 Senior GoLang Developer

at Tell ya later
Remote

› 🌐 Worldwide, 100% remote position
(Posted Feb 23 2022)
About the company
So happy to answer all your questions on our call!
Salary
80,000 - 160,000 USD
Job description
We are looking for an experienced GoLang developer with dev team management experience.
We have an immediate need for a senior developer who can assist with and oversea a project build. This will involve managing git repos, doing code reviews, writing tests, etc and generally assuring quality and delivery of the build in addition to helping build where necessary.
Project management and quality assurance are the most important aspects of this job, but writing some code will likely happen as well.
While this is a 100% remote position, you'll need to be located in US time zones and be a fluent English speaker.
While this is a temporary project, the possibility does exist to turn the role into a full time position if we are a good fit for one another.
The wages are competitive and we are happy to answer all your questions when we get on a call.
Thanks!