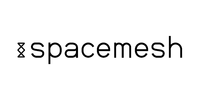 Core Developer

at Spacemesh
Remote

› 🌐 Worldwide, 100% remote position
(Posted Feb 16 2022)
About the company
The people's cryptocurrency; rewarding the many over the few.
Salary
$120K-$175 USD
Job description
Join us working on a layer one project at the forefront of the next major tech disruption – decentralized programmable money.
You will be able to enjoy...
- A flat and fully remote structure, with team members in The United States, Russia, Italy, Ukraine, Israel, Germany, India, Taiwan, and more.
- Open source exposure
- Agile, sprints-based work methods at flexible hours
- Bi-weekly team updates
- Full responsibility for the quality and delivery of major platform components
- A chance to work closely with the Spacemesh world-class researches Tal Moran and Iddo Bentov
- Working closely with the open-source community
- A tokens package and a competitive salary
Responsibilities
Own the design, implementation, and maintenance of one or more core software components of the Spacemesh cryptocurrency and its infrastructure.
Work closely with other core developers on the team and with our world-class research team on the design of Spacemesh software components and infrastructure.
Must-haves
- 3+ years of prior work experience in system programming in Go, Rust, or C++.
- Prior work experience in concurrent programming.
- Good spoken and written English communications skills.
- Fast learning curve with an ability to quickly learn complex new technologies and ideas.
- Possess a combination of exceptional algorithmic/theoretic CS skills, strong hands-on systems programming skills, and the mentality and capability to start writing production-quality code quickly.
Nice to haves
- Professional experience writing production-grade software in Go.
- Familiarity with blockchain tech.
- Familiarity with applied cryptography.
- Prior participation in open source projects.
- Experience designing and developing network protocols, especially P2P.
- B.Sc./M.Sc. in Computer Science or equivalent.
Think you are a good fit and excited to hear more? We'd love to hear from you.