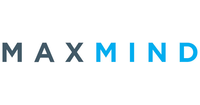 Site Reliability Engineer

at MaxMind, Inc.
Remote

› 100% remote position (in US or Canada)
(Posted Dec 3 2021)
About the company
MaxMind provides IP intelligence through the GeoIP brand. Over 5,000 companies use GeoIP data to locate their Internet visitors and show them relevant content and ads, perform analytics, enforce digital rights, and efficiently route Internet traffic. MaxMind's industry-leading minFraud service helps businesses prevent fraudulent online transactions and reduce manual review. The minFraud service is used to screen over 175 million e-commerce transactions and account registrations a month. Over 7,000 e-commerce and other online businesses benefit from the minFraud service through our client and partner networks.
Salary
starting at $130,000 USD or starting at $150,000 CAD with the specific offer depending upon skills and experience
Job description
MaxMind (www.maxmind.com) is looking for a talented, experienced, and highly motivated Site Reliability Engineer (SRE) to join us. We help protect thousands of companies worldwide from fraud, screening over a billion online transactions each year, and we provide IP intelligence data to thousands more. As an SRE, you will play an important role in the continuous improvement and maintenance of MaxMind's products, services and internal systems to deliver a performant and secure solution.
This is a full time remote position, and we welcome candidates to apply from the following US states CA, CO, FL, LA, MN, NV, NY (excluding New York City and Yonkers), NC, NV, OR, PA, TX, WA and anywhere in Canada.
MaxMind does not currently sponsor US employment visas. For Canadian candidates, you must be eligible/authorized to work in Canada.
The Position Overview
As a MaxMind SRE, you will make a difference in defining broader architectural, design, and technical objectives of MaxMind, and achieving customer satisfaction by:
- Building performant and scalable SaaS solutions and the tools to maintain them
- Offering ideas and suggestions to the improvement of the development tool set, technical direction, and software architecture
- Identifying, triaging, and resolving system issues
- Researching changes in technologies, development environments, and tools
- Enabling and extending complex system monitoring
- Updating configuration management and deployments
- Collaborating with, mentoring, and advising software engineers and the product team
- Supporting on call after hours in rotation with other members of the team
Our salary range for Site Reliability Engineering roles begins at $130k USD or $150k CAD (in Canada), with the specific offer depending upon skills and experience. See more about benefits and compensation below.
Minimum Qualifications
- Experience as a Site Reliability Engineer and/or System Administrator and/or DevOps Engineer for Highly Available SaaS solutions processing web traffic
- Knowledge of TCP/IP, HTTP, DNS, TLS, and SMTP
- Experience building complex monitoring solutions to support identification of issues with high availability web services
- Able to investigate and resolve issues with Linux performance and network latency/reachability
- Experience with Ansible, Terraform, or other configuration management and infrastructure as code software
- Programming experience in Go or another language. Our SRE code is mostly Ansible and Terraform, but we also have a small amount of Go and Perl. We're happy to hear from you if more familiar with other programming languages or configuration management software too
- Significant experience with Linux systems
- Experience with version control, preferably Git
- Strong analytical and problem-solving skills, with logical and repeatable debugging and problem solving approaches
- Ready to learn new things
- Excellent written and verbal communication skills with ability to communicate clearly with partners and end users
- Able to work with a geographically distributed team
Desired, but not required
- Experience managing PostgreSQL, including streaming replication and backups
- Experience with Google Cloud or another major cloud provider
- Experience doing security audits, security compliance, or penetration testing
- Experience with HAProxy configuration, Docker, Kubernetes, or other container tools, ELK/Elastic Stack, Cloudflare, Systemd configuration, Open source technologies
- Experience with emerging cloud platforms and infrastructure tools
Our Site Reliability Engineering Practices
Our Site Reliability Engineers are members of our Engineering team, working together to deliver to our customers' success. At MaxMind, we are committed to security and the contributions of our SRE team are integral to our work. To learn more about our commitment to security, visit https://www.maxmind.com/en/company/commitment-to-security. We have built a culture of peers, with highly developed practices and processes to work together remotely. To learn more about working at MaxMind, visit https://www.maxmind.com/en/company/working-at-maxmind.
We use Linux, PostgreSQL, Ansible, and Terraform to deliver our solution. We use a wide variety of tools to manage and monitor our systems, including Prometheus, Grafana, Nagios, and the Elastic/ELK stack. All work goes through internal code review on GitHub Enterprise.
Our goal is to automate as much as possible. Our tools are written in Go and Perl. We also want to improve our coding practices for the SRE code we write, writing libraries and tests wherever possible instead of one-off scripts.
Diversity and Inclusion
We're committed to diversity and inclusion and are mindful of incorporating them into all aspects of our company.
We encourage and sincerely welcome applications from candidates of color, women, queer candidates, candidates with family caregiving responsibilities, transgender candidates, and from other communities not well represented in the tech world.
See our complete diversity and inclusion statement - https://www.maxmind.com/en/company/working-at-maxmind.
You can read more about our company and benefits in our full job description, click Apply below to go to our site.
Resumes without cover letters will not be considered. We want to know about you. Please tell us why you're interested in MaxMind and in this position in particular. Please share any projects or accomplishments and include a link so we can learn more. One of the first steps in our interviewing process is a homework assignment, and we will ask you for a submission so we can gain insight into your work.