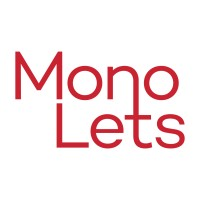 DevOps Contractor

at MonoLets, Inc
Remote

› 🌐 Worldwide, 100% remote position
(Posted Oct 7 2021)
About the company
MonoLets is a full-stack provider of item-level asset identity and tracking technology. We enable this via disposable BLE digital labels at the cost of RFID tags, assembled within our proprietary low-power wireless mesh network architecture. Our system provides unmatched range, flexibility and cost-efficiency, and doesn't require expensive or proprietary infrastructure to collect, analyze and infer real-time data at scale. This finally makes it possible to cost-effectively access high-volume, high-velocity data at the item level on a global scale, and has applications in many different verticals, including real-time visibility into item location and/or temperature in logistics, retail, cold chain and pharmaceutical delivery. Our business model is data-as-a-service, using our low-cost labels and mesh networks.
Job description
Provide DevOps support to the Cloud Development team working on Google Cloud Platform
Requirements:
Must have: Experience with Terraform, GCP, Python
Nice to have: Experience with GoLang, GCP Cloud Build
The role is part-time requiring 20-40 hours per week over a 2-3 month timeframe
Work hours are during 8am-6pm US Pacific time.