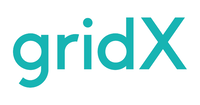 Senior Backend Developer (m/f/d)

at gridX GmbH
🇩🇪

Germany

›

Munich
(Posted Sep 6 2021)
About the company
We believe in a future where all DERs are connected and optimized to efficiently power the new energy age!
Our passionate and interdisciplinary team at our offices in Aachen and Munich is ready to face the digital transformation of various industries: With our interoperable IoT platform we bring connectivity, analytics and intelligent control into decentralized energy systems.
Whether it's maximizing the self-sufficiency of buildings, intelligent charging strategies for EVs, cross-sector optimization of branches and districts, control of virtual power plants or completely new business models - the gridX platform enables our partners to bring their customers one step ahead of the competition and continuously create added value.
Join us disrupting the international energy sector with our cutting edge IoT platform!
Do they allow remote work?
Remote work is possible, see the description below for more information.
Job description
We are an ambitious team. That means you can have a lot of responsibility in the beginning. But it also means that there are many interesting challenges you can specialize in. One of the exciting topics on which we work is:
Distributed IoT Platform: We aim to create a system with no single point of failure. Therefore we are building a state-of-the-art platform
Highly-Available Cloud-Connected IoT Device: We brought the learnings from our cloud platform to the embedded world. Aiming to create a device that can be updated at any time. Assuring that it runs the latest newest software we built our own operating system running containers for the gridBox - gridOS X.
Data Centric Applications: Each gridBox produces plenty of data which needs to be stored, analyzed and visualized for our customers. We want to give our customers the best experience possible by providing insights and visualizations of their energy consumption and production.
Your responsibilities in detail:
Show the world how to change to a renewable and decentralized energy system
You are responsible for the backend services that power the gridX platform
You will support our Backend team by building new, innovative features that enrich the gridX platform
You will develop concepts for new features and systems
You will mentor junior developers
You build products that people love
Your Profile:
You have experience with Web Technologies (JSON, REST, HTTP, RPC)
You have experience with relational databases (we use Postgres)
You are proficient in at least one modern backend language (e.g. Go, Python, Java; we primarily use Go)
You are comfortable using version control systems (git, GitHub)
You know software development best practices
You like to be challenged and work with high-performing co-workers
Bonus points: You have experience using Linux systems
Bonus points: You have a record of open source contributions
Bonus points: You have experience with container technology
3-5 years experience
Why GridX
Deep insights into a fast growing technology start-up at the interface of energy, big data, and AI.
Challenging tasks in an exciting, team-oriented company with flat hierarchies and international flair.
The opportunity to participate in the next quantum leap in the energy markets.
Agile and customer centered product development
Entrepreneurial spirit combined with a good work-life balance
A competitive salary and flexible working hours (hybrid working model