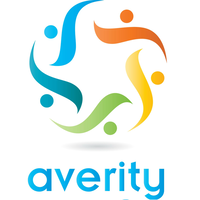 BE Golang Engineer

at Averity
Remote

› 100% remote position (in the US)
(Posted Aug 27 2021)
About the company
Fun, Genuine, Real
Averity was founded on the guiding principle that we are going to pioneer a change in the recruiting industry with a dedication to an unparalleled experience to everyone we interact with. We know that looking for the best opportunity and hiring the right person is more than an application and a resume.
Our Culture
The hiring and interviewing process can be time-consuming and tolling, which requires a trusted source to aid in communication, screening, preparation, scheduling, and feedback. Averity combines these beliefs with a work environment where people know they are valued and honored, creating one of the best places in Manhattan to work for. At Averity, our culture is one of service.
Salary
$175,000.00 - $200,000.00 DOE + 10 to 15% Bonus, Benefits, Stock Options
Job description
Fintech Company in NYC and scaling quickly is looking for the following.
Backend GoLang Engineer -Fully Remote Forever
Must Haves
• Minimum 3+ years of software engineering management experience
• Strong experience as a Back-End Engineer prior to moving into man
• BE Engineering utilizing Golang, Java, or C++ (Ideally Go)
• Service Oriented Architecture and Microservices experience
• Large scale distributed systems development
• Experience with scalable cloud based applications
• Computer Science Degree with a strong understanding of CS fundamentals
Major Plusses
• Strong Golang
• Extensive AWS
• CI/CD
• Experience working cross functionally in a dynamic engineering environment