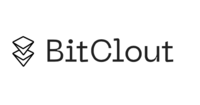 Software Engineer

at BitClout
Remote

› 100% remote position (in US or Canada)
(Posted Aug 25 2021)
Job description
BitClout is looking for an engineer with 10+ years of experience to help us scale the first blockchain capable of supporting a fully-featured social network according to our scaling roadmap. An ideal candidate:
• Has deep experience with distributed systems while also being an algorithms wizard (similar to Satoshi).
• Is comfortable working among a distributed team to solve open-ended and ambiguous problems.
• Builds and ships quickly to accommodate an engaged and growing user base.
• Thrives in fast-paced and entrepreneurial environments with an active interest or prior experience in the crypto space.
About BitClout:
BitClout is a new type of social network backed by Sequoia, Andreessen Horowitz, Social Capital, Coinbase Ventures, Winklevoss Capital, and many others. It's one of the first social networks to successfully mix speculation and social media, and it's built on its own custom blockchain, which creates a lot of interesting technical challenges.