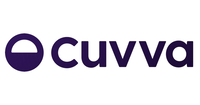 Backend Engineer

at Cuvva
🇬🇧

United Kingdom

›

London
(Posted Aug 9 2021)
About the company
We're the people behind radically better insurance.
Cuvva is award-winning insurance that's hassle-free and fit for the future. We've made it easy to get flexible cover in minutes. Everything is managed in our app, from buying your policy to our unbeatable 24/7 customer support.
Do they allow remote work?
Remote work is possible, see the description below for more information.
Salary
£70000-£90000
Job description
Job Title: Backend Engineer
Location: London area. WeWork offices in Hoxton. From September, our WFH policy will be one full week per month in the office, and the other three weeks of the month can be remote/office based 🏡
Contract: Permanent
Salary: £75K-£90k + share options + benefits listed below
**About Cuvva**
We're making insurance radically better. How? By building insurance that's fair and flexible.
Insurance is completely broken. It's outdated, complicated, rigid – and we get it, insurance (as you know it) doesn't sound very exciting. But we're doing things differently. Using pretty cool technology, we're making insurance way more fit for the 21st century, building products that actually solve problems.
We were the first company in the UK to sell hourly car insurance via an app. And we're also the only insurance provider that provides in-app customer support with an average one minute response time. We've sold over 2 million policies and supported over 300,000 customers. We're a strong, talented team of 100+ and growing.
**Why work for Cuvva?**
We don't cut corners. We strive to do the right thing, even when that makes life more difficult for us.
We've nurtured an awesome team culture. We always speak up when we have an idea - but also know when to let go and get behind something else.
And we're comfortable giving and receiving honest feedback, and trying new ways of doing things.
We're building a diverse team from different backgrounds, outlooks and experiences. Everyone is given a fair chance of getting a role at Cuvva. Even if you secretly don't love insurance, trust us, you'll love what we're building.
**About the role**
We're looking for a software engineer who has held senior positions in engineering teams within high-growth, high-scale startups, who will operate with a high level of autonomy, ensuring impeccable reliability and availability. You care deeply about building rock-solid infrastructure for the long term, with a track record of delivering solutions which support your team and your product.
You will develop Cuvva's core platform, abstracting the key processes required to sell insurance, delivering solutions that allow the team to develop strong and stable products, without having to spend time ensuring they get the basics right.
Aside from developing core platform services, we expect you will also become heavily involved with ops and security activities, contributing towards the maintenance of our servers, AWS account, etc.
"Core platform"
When we refer to the "core platform", we mean the services which underpin the processes of all insurance activities on our system.
For example, we expect one of these to be the "policy service", which might be responsible for ensuring compliant issuance of policies, coordinating mid-term adjustments, preventing overlapping policies (double insurance), etc.
Other services could include user authentication, risk & pricing calculation, handling the process of modifying user data in-line with any mid-term adjustment requirements.
All services we consider to be part of the core platform will have strict requirements around stability, data integrity and transactional safety. All functionality must fail safely and explicitly, for example using 2-phase commit processes or other similar techniques. This will also require a reasonable level of testing to validate this safety.
**The perfect addition to our team will have:**
• a fiercely independent and self-driven approach
• 5+ years' commercial experience working on back-end systems at high-scale startups
• at least a year of commercial experience working with Go
• strong knowledge of security practices, ideally with a slightly grey-hat background
• a working knowledge of the entire web stack - from how DNS lookups are transmitted, to how browsers prioritize CSS rules
• awareness of compliance and financial regulation
We are a small team so it is important that the successful candidate is not only technically highly competent, but also a great cultural fit!
**Compensation**
• As well as a competitive salary (£75-90k, dependent on experience) and equity based remuneration, benefits of working at Cuvva include:
• Brand new MacBook 💻
• 33 days holiday (inc public holidays🌞)
• Flexible working
• Wellbeing, personal development and work from home budgets 🧘‍♂️
• Yearly increases to budgets and holiday allowances
• Generous parental leave policy
• One-to-one sessions with our Sanctus mental health coaches, giving you a safe space to talk 🧠
• Access to Lifeworks - our mental health tool and employee assistance programme
• Mates rates on your car insurance
• Salary sacrifice schemes for electric bike hire and electric car lease
• Cycle to work scheme 🚲
• Season ticket loans
• A volunteer day
• Great coffee machine in the office ☕️
• Fully stocked beer and soft drink fridge (we do team drinks every Thursday)
• Monthly team outings or remote events (so far we've done things like karaoke, go-karting, bowling and comedy nights) 🎤