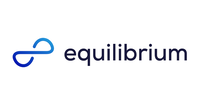 Senior Go Engineer

at Equilibrium
Remote

› 🇪🇺 100% remote position (in European timezone)
(Posted Aug 5 2021)
About the company
Equilibrium is focused on building core infrastructure for the decentralised web. We are largely self-organizing and have minimal hierarchy and process. We are proud to say a large portion of our work is or will be open source. We have also taken no outside capital to date, so we are currently 100% owned by founders and employees.
If you're interested in seeing some of the public things we work on, check out Rust-IPFS, OrbitDB and Interledger-rs.
Finally, it's worth mentioning that we have a strong aversion to hype-y things, preferring to tackle hard engineering problems where the end result is actually useful to someone.
Salary
Depends on country of residence
Job description
Equilibrium is looking for experienced Go developers to work on mission critical backend systems related to blockchain-based financial applications. You would be working as part of a fully remote team, designing and implementing critical backend systems. As much of our work is mission critical or open source or both, quality assurance and good documentation are also of vital importance. Furthermore, you would be expected to communicate with external engineers who may be contributors in an open source community, client engineering leads or other stakeholders.
We are a fully distributed organisation, but these positions are for residents of EU countries only.