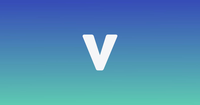 Senior Backend Engineer

at Vaayu
Remote

› 100% remote position (in European timezone)
(Posted Jun 18 2021)
About the company
We are on a mission to do our part in solving climate change. We know e-commerce has a big climate impact and we our focussed on helping retailers lower their carbon emissions. Calculating carbon can to months to do and is very expensive. We want to democratize this by simplifying carbon calculation and making analytics easy for every online retailer.
Salary
€ 60000-85000
Job description
We are looking for an experienced Backend Engineer to help develop our carbon platform that is used by our online retail customers. You will be joining as one of the very first people at Vaayu and help shape everything that comes next. This role is perfect for someone with an intuition for data and wants to own and lead their own work. We value entrepreneurial minded people, who always put the customer first.
Some things you will do:
- Build data driven systems from the ground up, with a high degree of autonomy.
- Lay the technical foundation of our platform and take full ownership of your work.
- Mine data for insights into carbon reduction potential.
- Enable our systems to scale to processing hundreds of millions of transactions a day.
- Build data pipelines for normalization and integration using Natural Language Processing and Machine Learning.
- Build internal management tools working on all layers of the stack including the frontend.