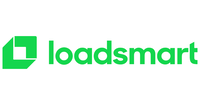 Senior Backend Go Engineer (Remote - LatAm)

at Loadsmart
🇧🇷

Brazil

›

São Paulo
(Posted Jun 16 2021)
About the company
Loadsmart is looking for a remote Latin America-based Backend Go Engineer.
We are disrupting the $61 billion freight brokerage market which intermediates shippers (companies that need to move goods) and carriers (trucking companies).
LoadSmart has built the most powerful and impactful truckload shipping platform:
• Shippers benefit from instant quotes and booking, real time shipment visibility, access to a curated carrier base, and electronic documentation.
• Carriers benefit from geo-targeted business as well as a free fleet management solution.
We are not satisfied with the status quo in logistics, and we believe there is a better, more efficient and socially responsible way to move goods around the world.
Do they allow remote work?
Remote work is possible, see the description below for more information.
Job description
**About the Opportunity**
Laskie is partnering with Loadsmart, an international digital freight platform, to hire a Latin America-based Backend Go Engineer. This person will have a passion for disrupting the industry and play a key role in building solutions for a one stop shop for carriers across the United States. You will be supporting a rapidly growing tech company with award-winning solutions focused on moving more with less.
You will create, develop and maintain services written mainly in Go to support products for carriers. The day-to-day consists of implementing integrations, developing new features, and planning the evolution of existing features to enable the product to grow sustainably.
**The Right Fit**
If you are passionate about solving problems at scale, you will be successful here. You are fearless in pursuit of reinventing the future of freight through solving inefficiencies in the industry.
**Responsibilities**
- Plan, design and implement software written in Go
- Partner with Product to guide the specification of new features and software
- Assist with supporting other teams as needed
**Skills & Qualifications**
- 3 years experience writing software in Go for Senior-level (2 years for mid-level)
- 6 years experience writing software for web applications for Senior-level (3 years for mid-level)
- Proven ability to lead implementation of new features and software
- Proven ability to create system architecture that is fault tolerant and scalable
- Knowledge of message brokers, asynchronous code execution, concurrency and parallelism
- Skilled with version control software (such as Git)
- Experience with Linux OS
- Experience with AWS ecosystem (RDS, Kinesis, API Gateway)
- Experience with GCP is a plus
**What you will find here**
- Generous stock options
- Opportunity to work with modern, cutting-edge technologies
- Mind and body initiatives (Work out platform, Yoga classes, activity challenges)