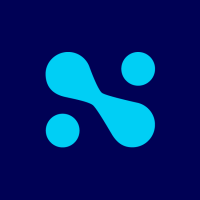 Senior Golang Developer

at Nearsure
🇺🇸

United States

›

California

›

Los Angeles

(Posted Mar 8 2021)

Do they allow remote work?
Remote work is possible, see the description below for more information.

Job description
We are looking for a Golang Developer and a professional with strong technical design principles, not a hacker. The candidate must understand the requirements and think before code, adhere to principles of abstraction and best practices in API design. We are looking for someone familiar with many technologies and someone who can confidently pick the right tool for the job at hand.

This is a remote, full-time position with a 40-hour workload per week for Latin America only.

Requirements:

*BS in Computer Science or equivalent experience
*Strong experience with Go or in similar programming languages such as Erlang, Elixir, Rust
*5+ years working on API's and/or web technologies
*Strong fundamentals in data structures, algorithms, and networking
*Familiarity with internet video and adtech is a plus
*Familiarity with MVC frameworks
*Familiarity with code design principles, patterns, and best practices
*Understanding of SQL and NoSQL data stores and their applications
*Active participation in one or more open-source projects is a strong plus
*Familiarity with FaaS
*Cloud experience (AWS & GCP)

Desirable Qualifications:

*Startup Experience – You have been part of a startup and aren't too jaded from your experience.
*Various SaaS Solutions – This includes CircleCI, monitoring tools, GitHub

- What We Offer:

*Work from home, with flexible working schedules
*Competitive salary in USD
*Paid time off (annual leave, national holidays, sick time, and parental leave)
*Take part in challenging projects for distributed companies in the US
*Integrate a growing team with great opportunities for professional growth and a friendly, multicultural environment with great company culture.
*A tailor-made benefits package focused on health, wellbeing, entertainment, training, and personal finances available for you to choose what you really care about

We are a fully distributed, multicultural company looking for the best talent in Latin America. Don't hesitate to apply if you feel you are a good fit for this position!