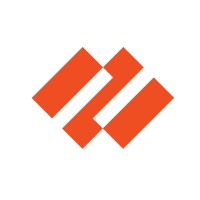 Senior Golang Developer

at Palo Alto Networks
🇮🇱

Israel

›

Tel Aviv
(Posted Feb 18 2021)
Job description
Senior Golang Developer (Cortex XDR)
At Palo Alto Networks® everything starts and ends with our mission:
Being the cybersecurity partner of choice, protecting our digital way of
life.
We have the vision of a world where each day is safer and more secure
than the one before. These aren't easy goals to accomplish – but we're
not here for easy. We're here for better. We are a company built on the
foundation of challenging and disrupting the way things are done, and
we're looking for innovators who are as committed to shaping the future
of cybersecurity as we are
Your Career
We are a small team, developing a new solution for one of the most focused products in the company, moving quickly and using cutting edge technologies in GCP.
We are seeking a highly motivated and experienced Golang Developer, passionate to real-time stream processing, to join our team and be part of a new large-scale infrastructure for stream processing (think exabytes of data!).
Your Impact
Design and build a highly scalable solution, capable of running complex analytics over vast amounts of data in near real-time
Take responsibility and lead the development of multiple components of the system in a dynamic environment
Produce elegant and testable code
Actively influence the product and the team by being a focal point and knowledge expert in Golang development
Your Experience
Golang development – Must
Demonstrated experience developing real-time stream processing solutions -Big advantage
Experience with cloud computing technologies (GCP preferred) – advantage
Experience with other big-data solutions such as Pub/Sub, Kinesis, Casandra, Redis, BigQuery- advantage
Hands-on experience with stream processing solutions, such as Dataflow, Flink, Spark, Airflow etc – advantage
A motivated, autodidact, problem solver with a great attitude towards work and people – must
Ability to work independently and as part of a team, work under pressure and maintain focus – must
Knowledge of Networking and Operating Systems fundamentals – advantage
The Team
Our engineering team is at the core of our products – connected directly to the mission of preventing cyberattacks. We are constantly innovating – challenging the way we, and the industry, think about cybersecurity. Our engineers don't shy away from building products to solve problems no one has pursued before.
We define the industry, instead of waiting for directions. We need individuals who feel comfortable in ambiguity, excited by the prospect of a challenge, and empowered by the unknown risks facing our everyday lives that are only enabled by a secure digital environment.