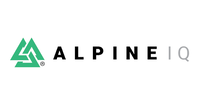 Junior Go + Javascript engineer

at Alpine IQ
Remote

› 🇺🇸 100% remote position (in the US)
(Posted Feb 2 2021)
About the company
Alpine IQ was founded in 2019 in order to solve the world's largest legal use cannabis market problems for retailers and cultivators. At its inception, Alpine IQ developed a groundbreaking tool to manage customer data compliance across multi-state/ provincial regulatory environments. This concept later sprouted organically into a full suite of tools to protect, segment, promote, and sync consumer experiences both in-store and online. The Alpine product lineup includes many components that work seamlessly together on top of cannabis-specific 3rd parties to power loyalty systems, mobile apps, text messaging, point of sale, marketing automation, referral programs, store review automation, in-store screens, and more.
Salary
50,000 - 65,000 USD USD
Job description
We are looking for a junior Golang + Javascript generalist:
- Our stack: GCE, BigQuery, minor AWS, GoLang backend, React front-end.
- We are one of the fastest-growing tech companies in the legal use cannabis space
- You will get to work with all of the biggest names in the space while having a clear path to leadership roles at the company
- You will get unlimited PTO, work remote 100% of the time, and you will learn a ton from extremely experienced engineers working in one of the most heavily regulated industries on the planet
We need someone passionate about Go that somehow still gets the courage to touch javascript here and there haha. We would like to see some work examples/ github/ etc. You need to live in any of the following states:
- TX, CO, FL, OK, WA