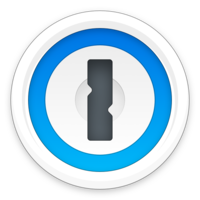 Backend Developer

at 1Password
Remote

› 100% remote position (in US or Canada)
(Posted Jan 5 2021)
About the company
Trusted by more than 60,000 businesses to protect their data, 1Password gives you complete control over passwords and other sensitive business information.
As an integral layer of the Identity and Access Management (IAM) stack, 1Password protects all employee accounts – even those you aren't aware of. Give employees secure access to any app or service and safely share everything you need to work together – including logins, documents, credit cards, and more – while keeping everything else private.
1Password is easy to deploy and integrates with Azure AD, Okta, OneLogin, and Slack, so you can automatically provision employees using the systems you already trust. It's simple to manage and fits seamlessly into your team's workflow, so you can secure your business without compromising productivity.
Job description
Backend Developer - Admin Tools
Remote (US or Canada) / Development – Backend Development / Full Time Remote
60,000 businesses and millions of people use 1Password to protect their most important information. We're a kind, curious, and customer-focused team on a mission to build the world's most-loved password manager and give people more control over their data.
The Administrator Tools team focuses on the experience for our most powerful users. From building usable and scalable means of managing vaults, groups, and users, to making account recovery simple, and secure, we enable administrators to manage 1Password for their entire company.
We're looking for a Go developer to join the Administrator Tools team and help develop features for the backend of 1Password. As one of our backend developers, you'll help make that administrator experience even better.
You may be a fit for the role if you:
Are excited to learn new things as you tackle new features and make existing ones better
Have a critical eye for detail and you understand that *perfection is the enemy of good*
Show a healthy balance of being able to work collaboratively while also taking responsibility for the tasks assigned to you
Show a penchant for clean, idiomatic code that's easy to read and maintain
Have a strong understanding of web server and RESTful API design
Are proficient in writing well-optimized MySQL database queries
Know secure coding practices
A thorough grasp of how networking works
Even if you don't tick all those boxes, we'd like to hear from you.
The most important part of this job is approaching new challenges with curiosity and a drive to apply what you learn to fix root causes, not just symptoms. Deep curiosity, a love of learning, and a desire to help others by shipping code will help you succeed. We have cross-trained developers coming from Java, Python, C++, and JavaScript backgrounds and are happy to help you learn Go when you get here.
Bonus points if you have:
Experience with the Go programming language. It's certainly nice, but not required. Show us that you have a great understanding of any modern programming language, and we'll trust that you'll learn Go just fine.
Experience with JavaScript, Typescript, and/or React.js. Sometimes you'll need to dive into the frontend to understand how a feature works.
What you can expect:
Designing, building, deploying, and supporting new features on the server-side.
Writing a lot of Golang with robust unit and integration tests: The backend server is written entirely in Go.
Fixing pain points for our administrator users so that they can deliver a better 1Password experience to their business.
Documenting the decisions you make when creating new features so the rest of your team members can follow along.
Connecting directly with customers through the 1Password Support Forum to learn how they use the features we build and where the experience could be better.
We are a newly formed team that is excited and enthusiastic about bringing the best workflows possible to the administrators that implement 1Password for their companies. We strive to do our work asynchronously most of the time and jump on Zoom if needed. This workflow gives us great flexibility and creates an environment of freedom. We can get our work done in the way that best suits us.