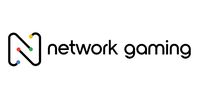 Mid-Senior Full Stack Developer

at Network Gaming
Remote

› Worldwide, 100% remote position
(Posted Dec 21 2020)
About the company
ABOUT
Network Gaming is a B2B games and data platform which creates viral sports & entertainment games for global media brands and a range of other companies. We have some of the country's best data talent as investors and directors and need a Front End Angular 2+ developer to support the team and facilitate our next phase of growth.
We have just won our second big contract with News Corp, to build games for two of their brands talkSPORT and Dream Team and are ready to scale the business and engineering team.
KEY TO SUCCESS
Our ethos sets us apart from the competition:
The power of community is central to our success
Simple to play games for mass adoption
Leverage the biggest moments in sport and entertainment - we're not always on
Target key partners and build bespoke games
A true affiliate product - built to convert
WHAT WE BELIEVE IN
Freedom and Responsibility
We embrace a free & entrepreneurial culture but we only hire team players who can manage the responsibility that comes with it.
Skin in the game
We want our staff to have a stake in the business. If the team has skin in the game, we're more likely to win. If you are happy to take a slightly lower salary to obtain more shares/options or even invest, that is great but not essential.
The Power of Community
Shared experience is central to our game and also part of our culture. Its always more fun to do things together - we want to make Network Gaming an enjoyable and rewarding place to work
Compassion and Wisdom
In a decentralised business, our people must be knowledgeable and display sound judgement. We also look for people who can understand and empathise with others, and
selflessly help other team members in need. These two qualities combined are powerful community builders.
We are GAMEDOGS
From 'Hide & Seek' to Monopoly, Minecraft to marbles, e-Fifa to football, we love the game. We dedicate time to improving at whatever we play, take care to understand the inner workings of each game and strategise on how we can win.
Salary
60,000-90,000
Job description
YOUR ROLE
At the end of July we completed bringing the platform in house and we are now looking to build our core development team. Your goal is to help take ownership of the full stack, manage the platform, pay down any technical debt accrued, and begin building a network of games that engage and convert for our partners. This means creating a stable and scalable architecture, to facilitate the games for a growing list of customers.
The role is for the full stack, however emphasis is on the backend, and experience with APIs/backend systems will be beneficial to help us modularise the existing system.
You will be supported by a crack team of specialists in their areas (CS, UX, Digital Product Management) as well as the Head of Engineering who will mentor you.
REQUIRED EXPERIENCE
Minimum 2 years experience developing modular Golang applications
Exposure to JSON REST APIs
Working with a PostgreSQL database and Object Relational Mappers like GORM.
Experienced modern frontend frameworks, AngularJS, Vanilla JS, CSS & SCSS
Experience integrating with and consuming third party JSON, XML & SOAP APIs
DESIRED EXPERIENCE
Knowledge of AWS
Experience with Docker
Agile development methodologies
Test-driven development
BENEFITS
- Competitive salary, rising as the company grows, based on experience and milestones
- Share options awarded at planned milestones and time served
- Remote work, or semi-remote if preferred - we have an office in Notting Hill
- Full benefits package - pension etc.
Network Gaming is based in Notting Hill, London and welcomes applications from all sections of society. We are committed to equal employment opportunities regardless of race, religion or belief, ethnic or national origin, disability, age, citizenship, marital, domestic or civil partnership status, sexual orientation, gender identity or any other basis as protected by applicable law.